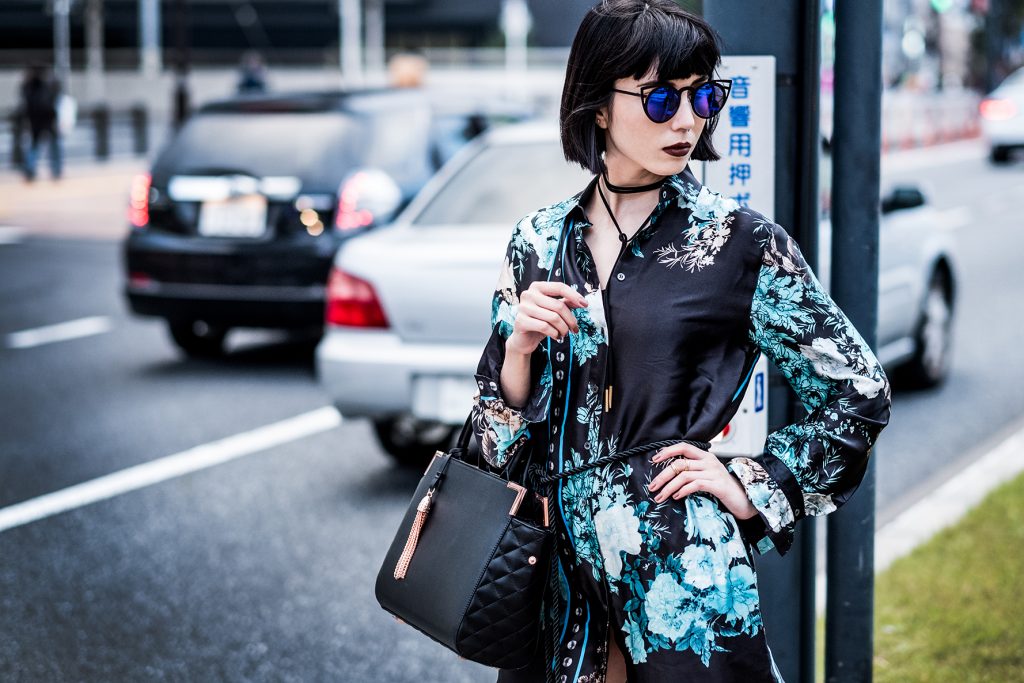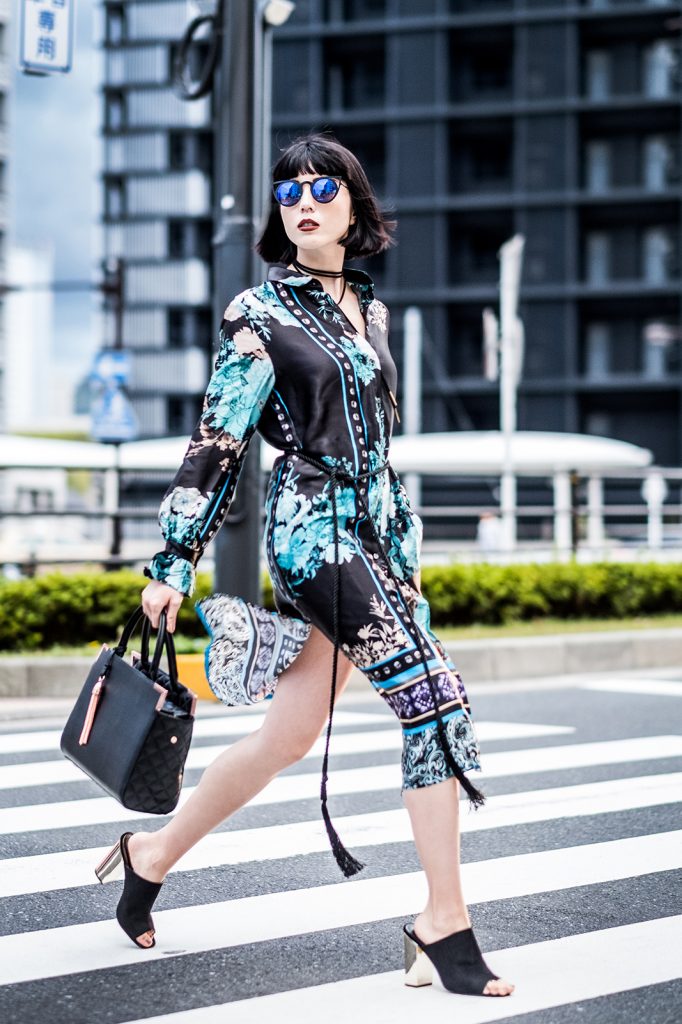 Wearing colors that you're normally not used to wearing can be a boost of confidence. My wardrobe is accumulating more deep blue hues recently, starting with blue velvet, outerwear, sunglasses and this beautiful dress from Lucia Berutto. A button-up silky dress with a tassel to cinch the waist, this is the perfect dress to throw on with a pair of heels when you want to look effortlessly chic. Paired with a simple yet elegantly structured bag like this one from Oliver Bilou and you're good to go. And Jens did an amazing job at capturing all the details of this outfit.
普段着ない色合いを着てみると、ちょっとした自信に繋がりませんか?私の最近のワードローブは、びっくりするくらいブルーなアイテムが多くなっています。ベルベット素材のもの、アウター、サングラスとこちらのLucia Beruttoのワンピースを含みます。ボタン式のシルク素材で、タッセルでウエストを締めるワンピースは、ヒールと合わせたら特別な日じゃなくても気軽に着れるコーデに仕上がります。そして、このOliver Bilouのバッグのように、形が整ったシンプルなものをプラスしたら、間違い無し!カメラマンのイェンズさんはお洋服を素敵に写してくれました。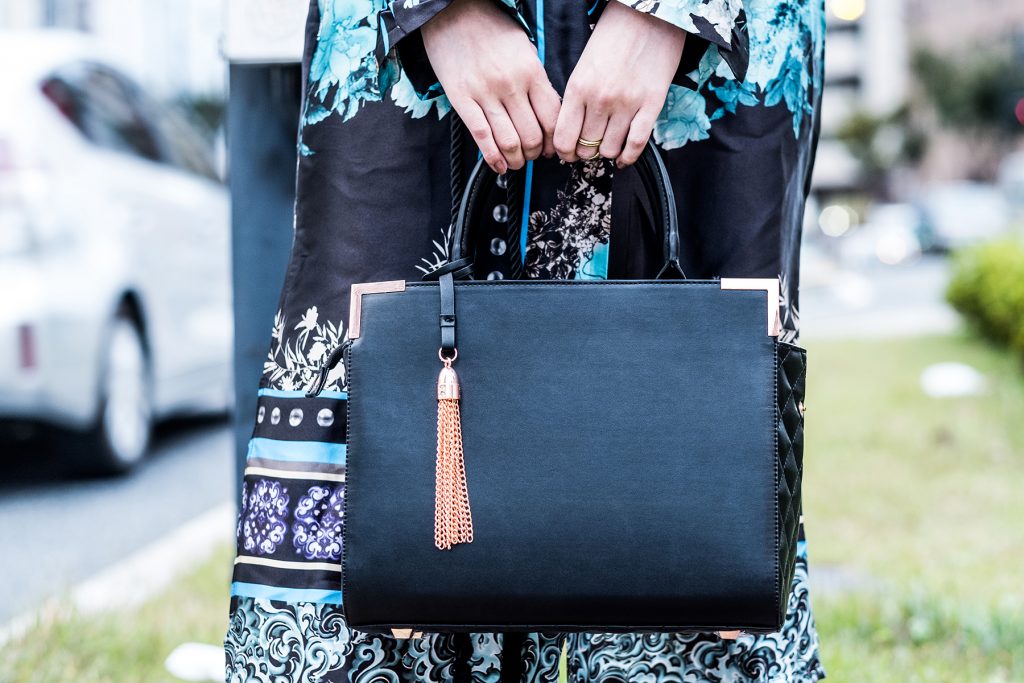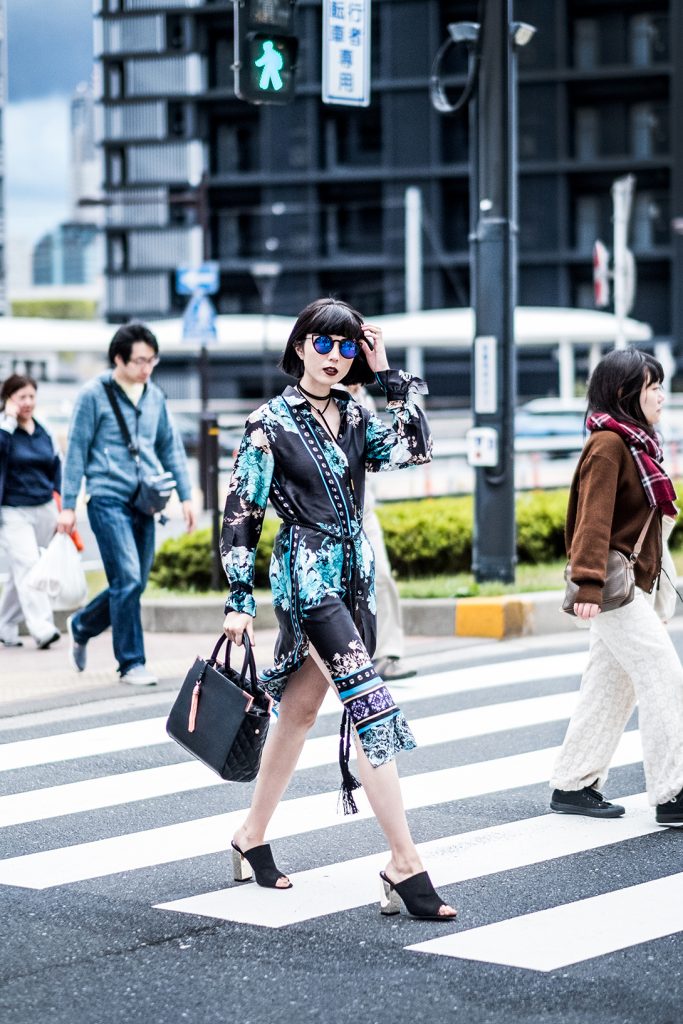 Fashion aside, a couple of days have passed since the election results, and while I was honestly quite shocked at first, hearing about all the protests in my home country was more upsetting. I mean it is worrisome because so many things can change in the next 4 years and so forth, but being violent and negative about the situation won't change anything. I can whole-heartedly say this from my experiences in the last 4 years. As an agency-signed model, I have had to deal with more than enough rejection for various job opportunities, but it hasn't stopped me yet. I have the choice of taking it personally and act like it's the end of the world (which I've done, and trust me, it didn't help me in the least), or I can learn something from the rejection or failure and improve myself for the next opportunity.
ファッションはさておき、大統領選挙から数日が経ちましたね。結果を初めて聞いた時は普通にショックでしたが、その後のデモのニュースを耳にした時の方が悲しかったです。次の4年間、何が起こるか分からない中もちろん心配ですが、暴力的でネガティブな行為で何が変わるのか。私自らの経験から言えます。事務所に所属しているモデルとして、今までたくさんの資料選考やオーディションで拒否されましたが、それでもなるべく前向きに立ち直りました。ネガティブ思考でどん底に落ちる選択もできましたが(やったことあります、でもなんの解決にもならなかったです)、逆にその経験を通して勉強して、次のために自分磨きに励むようにしています。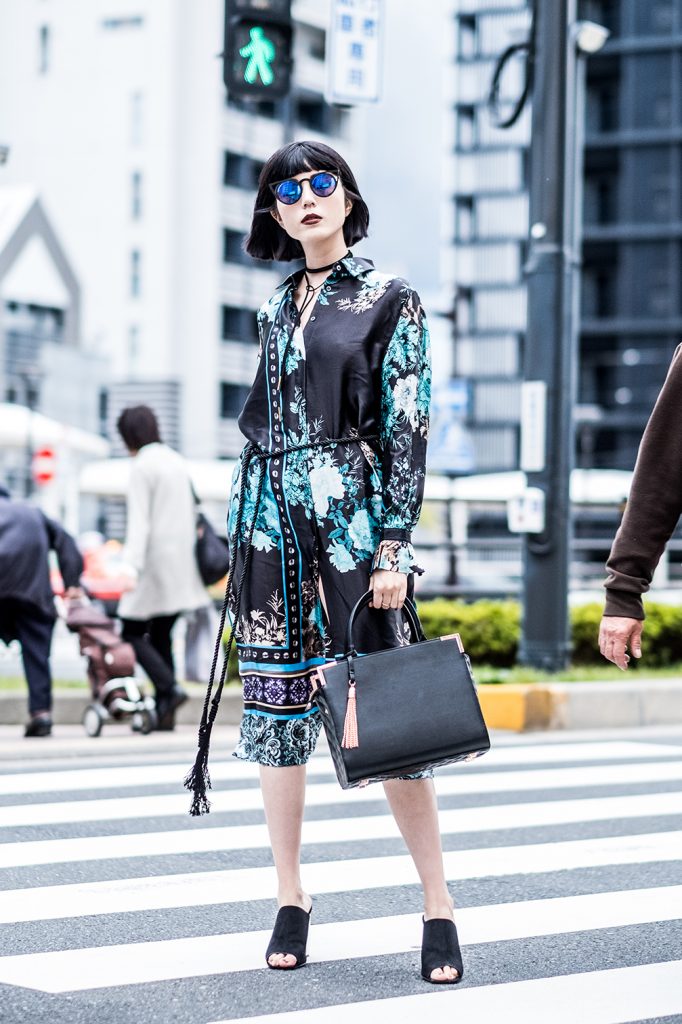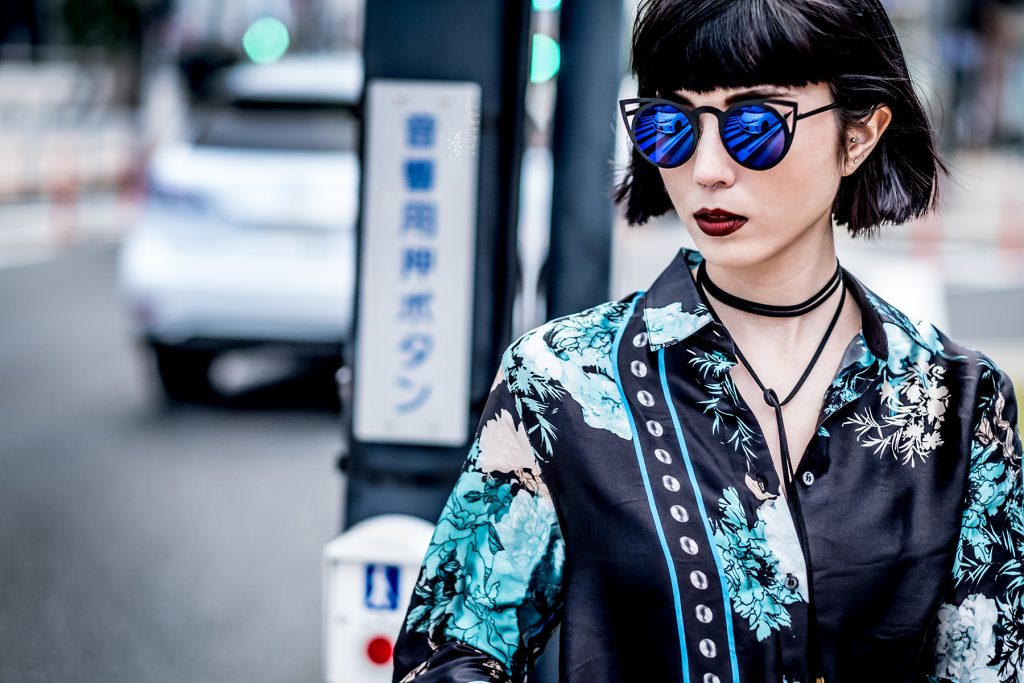 Furthermore, I lost my father only a year after moving to Japan in a tragic accident, and his mother, my grandmother, 2 years later. At the time, I was devastated. But these incidences only made me stronger and have helped me to grow as a person. So, what I'd like to say is, violence and negativity is not the answer. After this election, I realized I need to educate myself even more about U.S. politics and international affairs, and I hope others will do so as well. Because we need to move on, and with a more positive outlook.
そして、日本に来て1年も経たないうちに突然父を亡くし、その2年後、父の母、私の祖母も亡くなりました。当時は本当に悲しみの海の中をさまよっているかのようでした。でも、この出来事のお陰で学んだこともあったし、自分も成長できたと思います。なので、私が言いたいことは、暴力とネガティブ思考が答えじゃないと思います。この大統領選挙が終わって、次に備えるためにもっと政治や国際問題の知識を広げないと行けないなと改めて実感しました。もっと前向きに進むために。
Lucia Berutto dress, Oliver Bilou bag, Asos heels & choker, zeroUV sunglasses.
Photos by Jens Burger.