This is not a sponsored post. All thoughts and opinions are my own.
I attend a good amount of reception parties and events every month as a blogger, model and DJ. Although I do post about it on my Instagram and/or Twitter, I regret that many of the parties haven't made it to my blog. So, I decided to do a monthly Tokyo party report with a short description and a couple of photos from each party. This month, I'll be reporting about Moët & Chandon Grand Day party, ELLE Japan x Omega Tresor Night, Onitsuka Tiger Shinjuku opening reception and ASICS Tiger GELSAGA launch party.

毎月、ブロガー/モデル/DJとして、頻繁にパーティーやイベントに参加しています。インスタグラムやツイッターにはパーティーの様子を投稿しますが、ブログの記事までに至らないことが多くなってきてしまいました。そこで、今年の6月から毎月東京パーティーリポートをシリーズ化し、その月に通ったイベントやパーティーについて書こうと思います。今月は、モエ・エ・シャンドングランドデー、エル x「オメガ」トレゾアナイト、オニツカタイガー新宿店オープニングレセプション、Nowhere FC x Cross the Borderローンチパーティー、そしてアシックスタイガーGELSAGAローンチパーティーについてレポートします。
Mo
ë

t & Chandon Grand Day Party at Koe Hotel Tokyo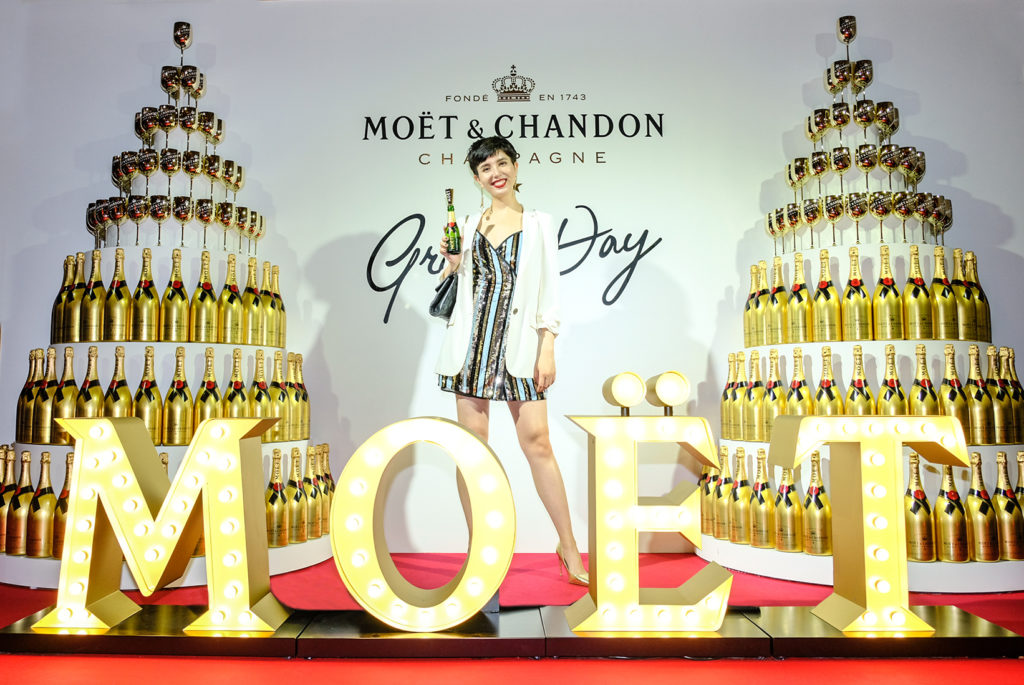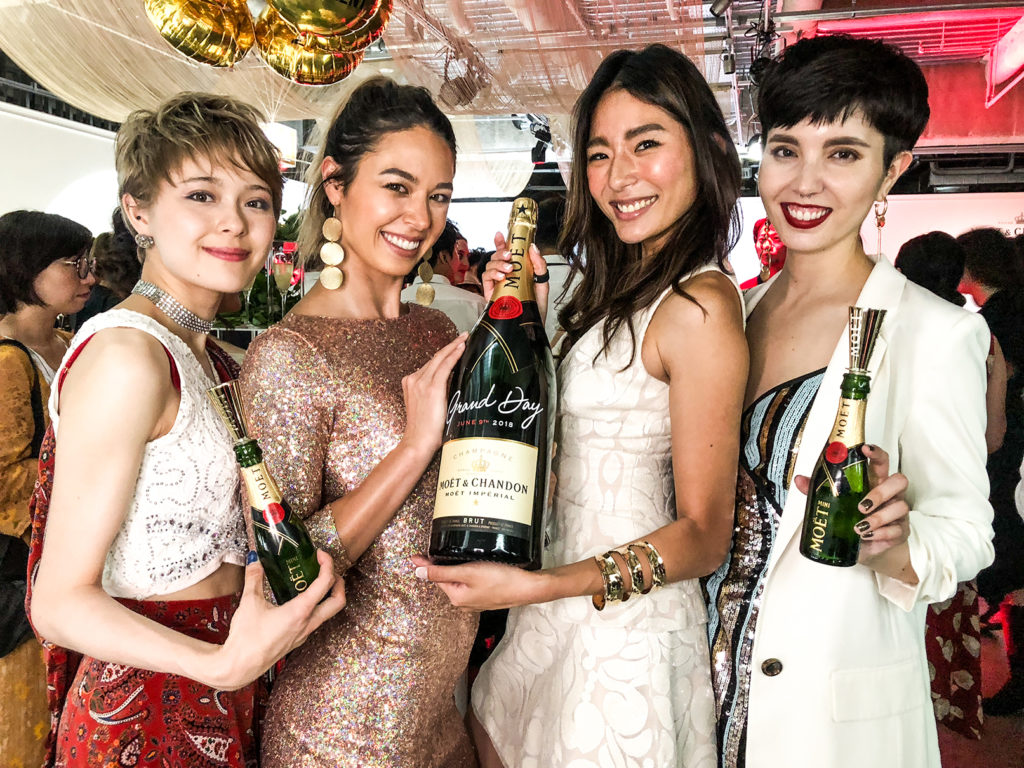 The Moët & Chandon parties are always special in that I get to attend each one with my fellow Cosmopolitan girls. This time, the party was hosted by Hotel Koe, a brand new hotel located in the middle of Shibuya. Since the dress code was "something gold," I wore my new sequined wrap dress from Bershka, paired with my gold heels from Zara and a white blazer from H&M to complete the evening look. There's nothing better than finishing the week off and starting the weekend with unlimited delicious champagne.

モエ・エ・シャンドンのパーティーはいつも華やかで、美味しいシャンパンを楽しみながら、私と同様、コスモポリタンジャパンで連載を書いているモデルの友達と過ごせるので、私にとってとても特別な夜です。今回のパーティーは、渋谷でオープンしたばかりのHotel Koe Tokyoで開催され、2Fまで続く赤い絨毯で覆われた階段が何ともお洒落!ドレスコードは「Something Gold」だったので、おろしたてのベルシュカのスパンコールワンピースに、Zaraのゴールドのヒール、そして爽やかさを演出するH&Mの白のブレザーをチョイスしました。一週間の終わりに美味しいシャンパンを飲めるなんて、本当に幸せです❤
Photos by Moët Chandon & Cosmopolitan Japan staff

ELLE Japan x Omega Tresor Night in Ginza

Omega collaborated with ELLE Japan for a beautiful evening party in Ginza to commemorate the the launch of their latest design. Their newest "Tresor" women's watch is as elegant as it is perfect for daily use, and the guests were able to try on the beautiful timepieces during the party. I linked up with my girl Tigarah for an evening of classy vibes.
エル・ジャパンが「オメガ」とコラボレーションし開催したパーティー「トレゾアナイト」では、レディース用の新しいトレゾアウォッチをデビュー。エレガントなデザインかつデイリーにも使える軽さとレザーの柔らかさにはびっくりしました。パーティースペースはゴージャスな雰囲気に仕上がっていて、テラスエリアもキャンドルのディスプレーが何ともロマンチックでした。友達のティガラと合流出来て楽しかったです✨
Photos by ELLE Japan and myself
Onitsuka Tiger Shinjuku Store Launch Party

While I do love my share of elegant, classy parties, I'll always have a soft spot for casual wear. Onitsuka Tiger opened their Shinjuku store recently, and hosted an opening reception party with lots of cute food and good music. I really liked the store layout, and I might even go back to shop their summer collection. And of course, their sneaker designs are classic!
エレガントなイブニングパーティーももちろん好きなんですけど、やっぱりカジュアルブランドのイベントに行くことが多いかも!オニツカタイガー新宿店が最近今月オープンすることになり、それに先駆けてプレオープンレセプションパーティーが開催されました。お店のレイアウトもいい感じだったし、春夏コレクションがツボでした。Una & Supercup MatchaなどのDJプレイや、可愛らしいミニお寿司やスイーツのケータリングで、かなり盛り上がってました。もちろん、スニーカーも可愛かったです!
Photos by Kouichi Nakazawa and myself
Nowhere FC x CROSS THE BORDER Launch Party at PIZZA SLICE 2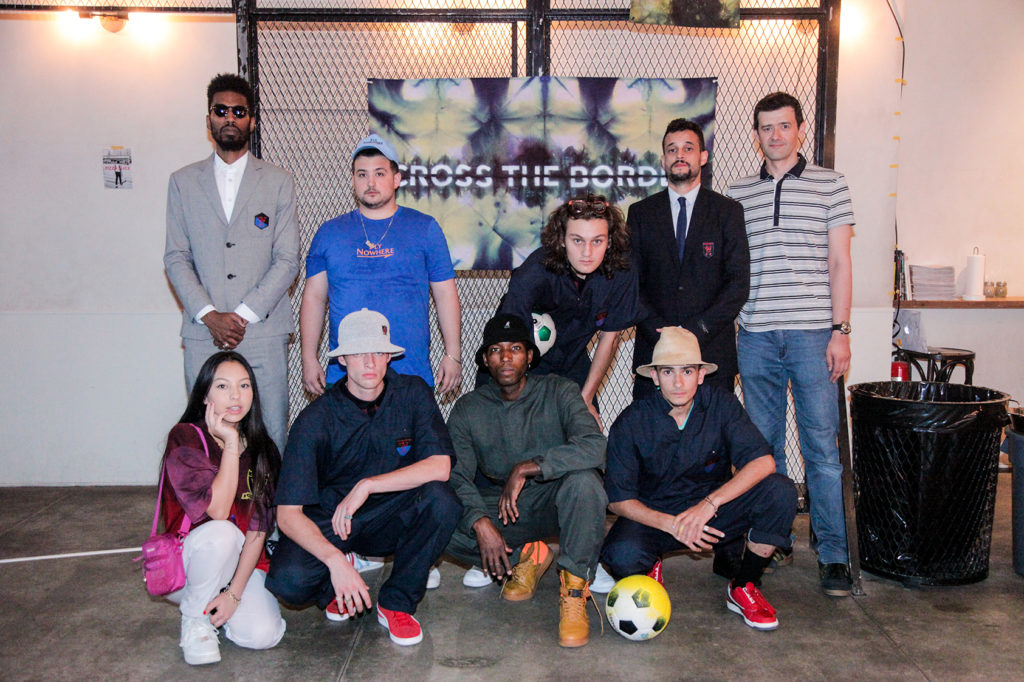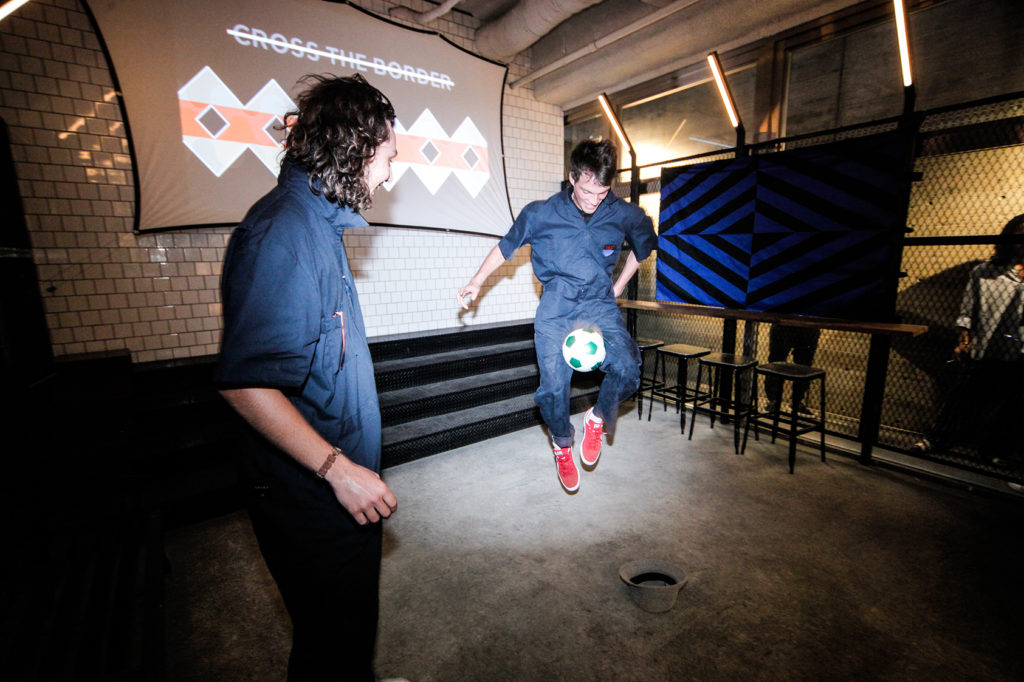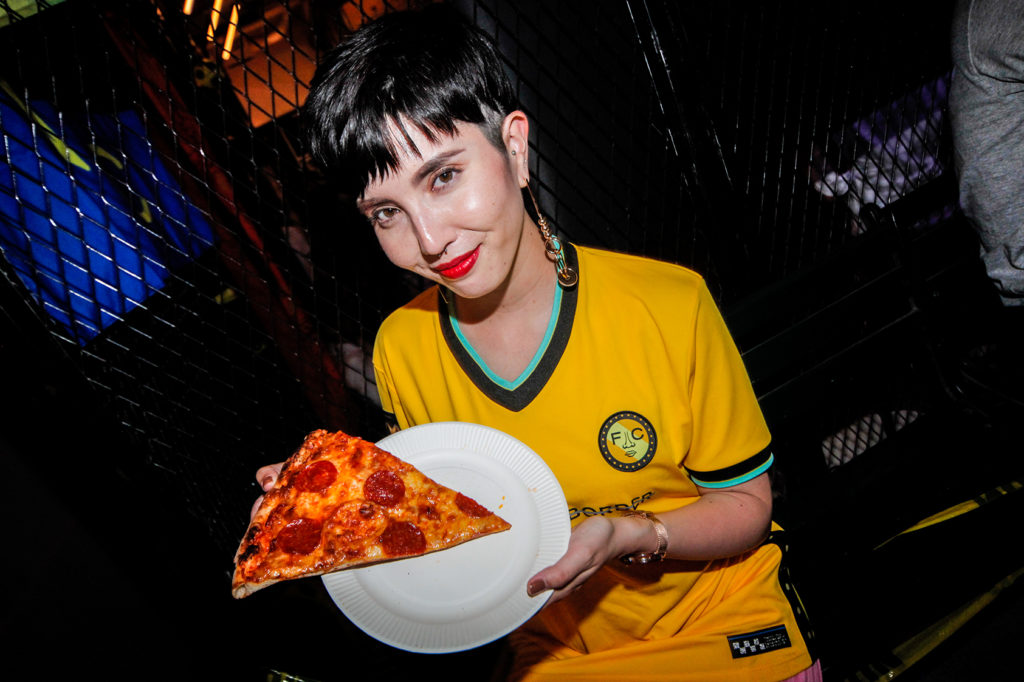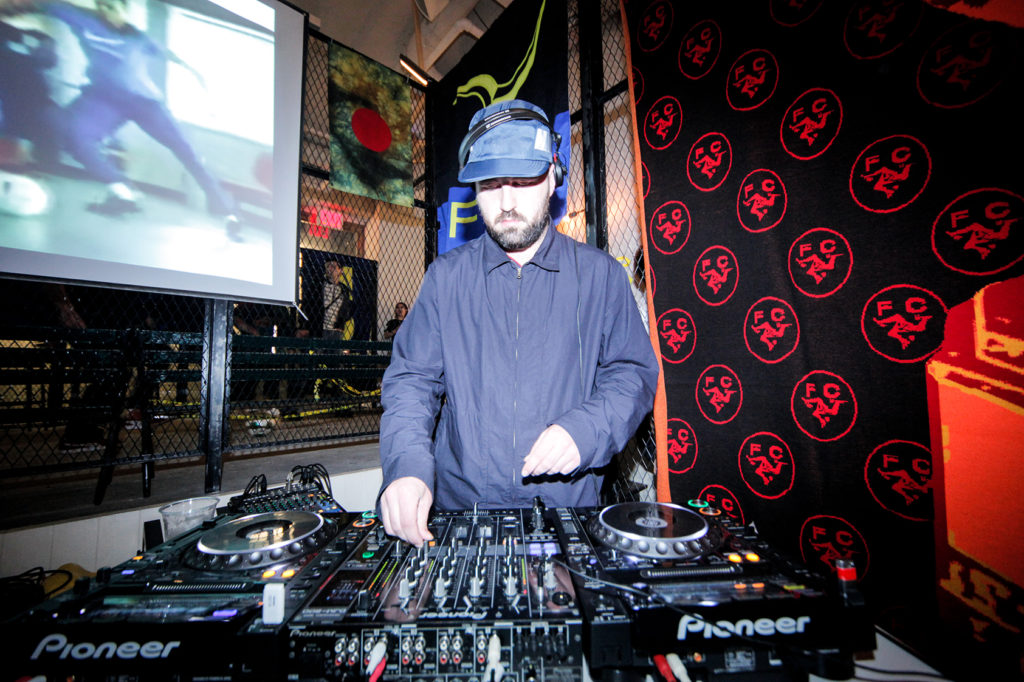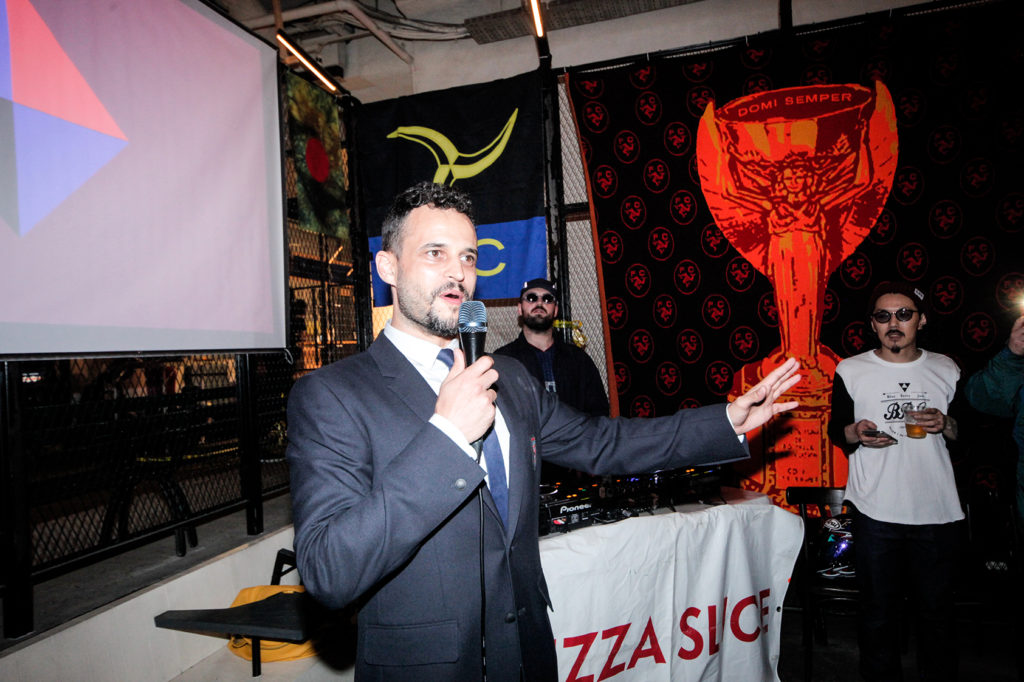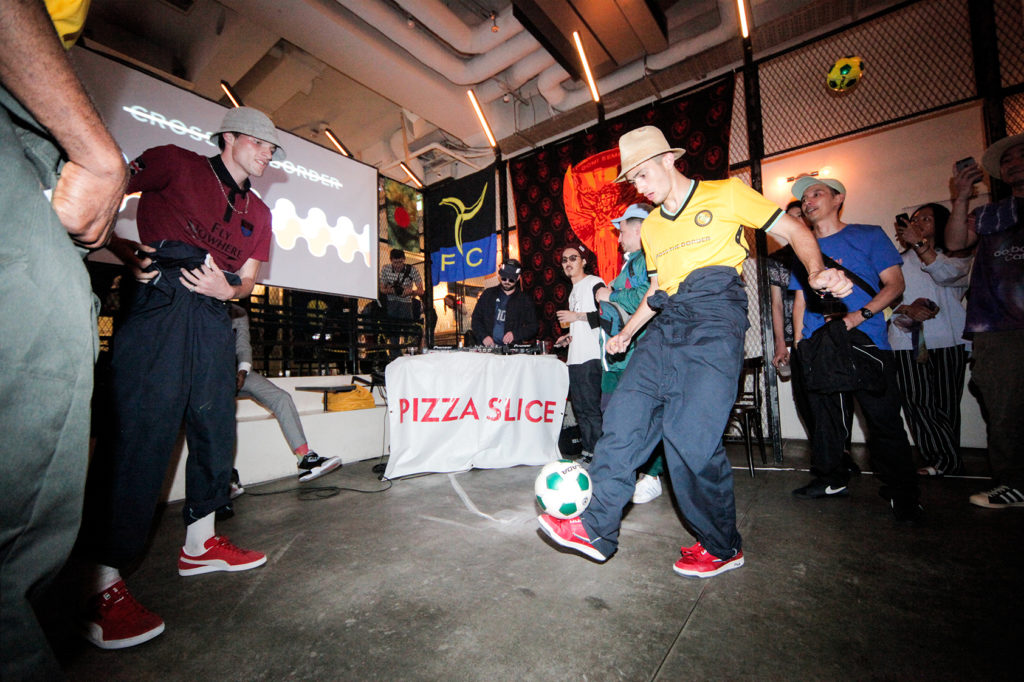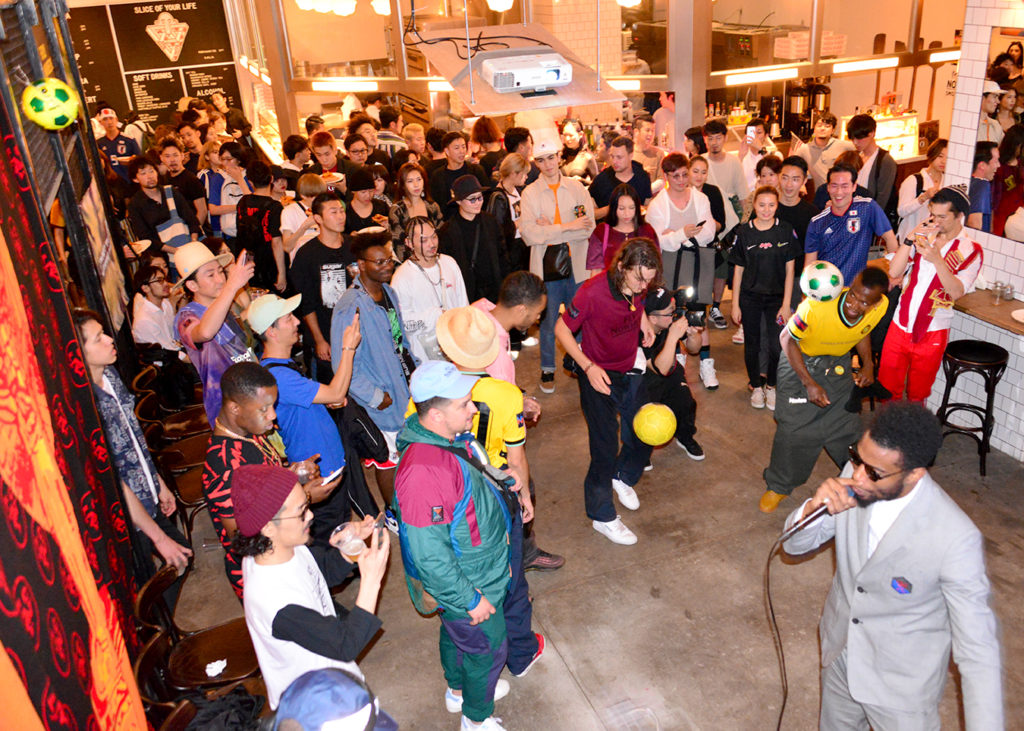 NYC-based soccerwear brand Nowhere FC collaborated with CROSS THE BORDER for a cozy reception party for their Japan launch, followed by a viewing party for the Japan vs. Columbia World Cup match. The party took place at PIZZA SLICE 2 in Minami-Aoyama, and was the perfect location for this party. The entire Nowhere FC team came to Tokyo to celebrate their launch, and even provided amazing hip-hop music by their in-house DJ. I helped out with the PR for this event and when it was over, I of course stuffed myself with delicious pizza.
ニューヨーク発サッカーユニフォームブランド、Nowhere FCがCROSS THE BORDERとコラボレーションし、日本でのローンチパーティーをPIZZA SLICE 2 で開催しました。ロケーションがブランドの雰囲気にマッチし、ゲストもピザを食べながらヒップホップDJやパフォーマンスを楽しんでいました。Nowhere FCのチームもこのために来日し、インハウスDJもとてもイケてました!PRのお手伝いもさせてもらいましたが、最後は思いっきりNYCスタイルのピザをほおばりました!その後は、日本対コロンビア戦のビューイングパーティーもあったので、サッカーファンの方は大分盛り上がっていました。
Photos by Daiky
ASICS Tiger GELSAGA Launch Party in Shibuya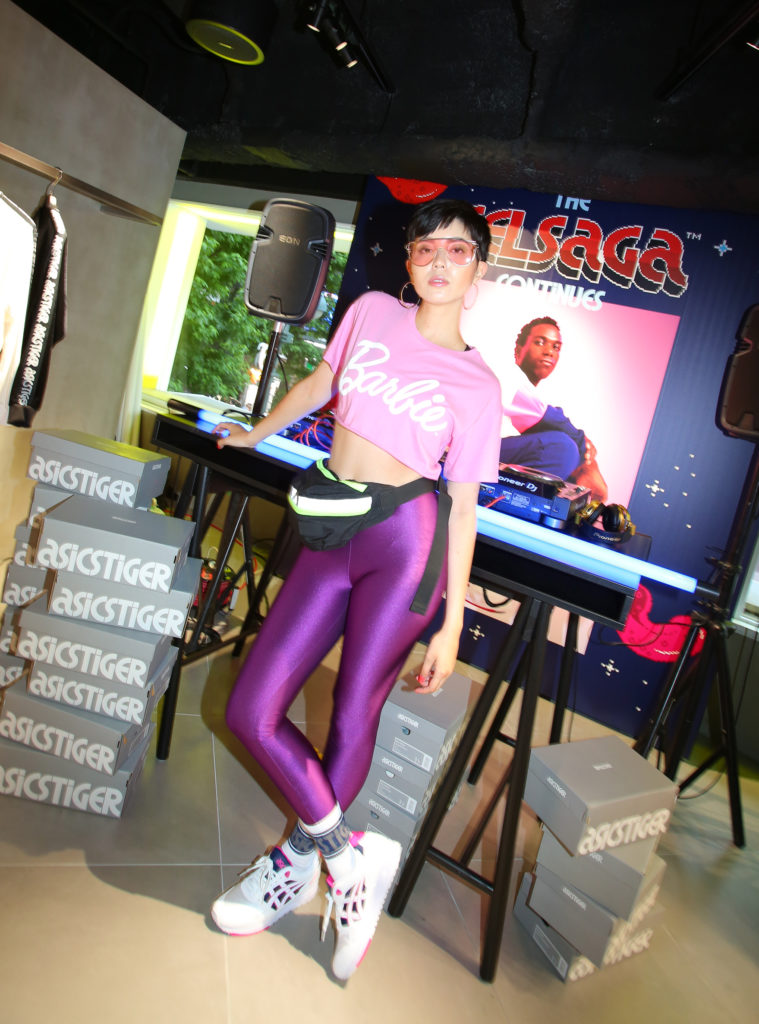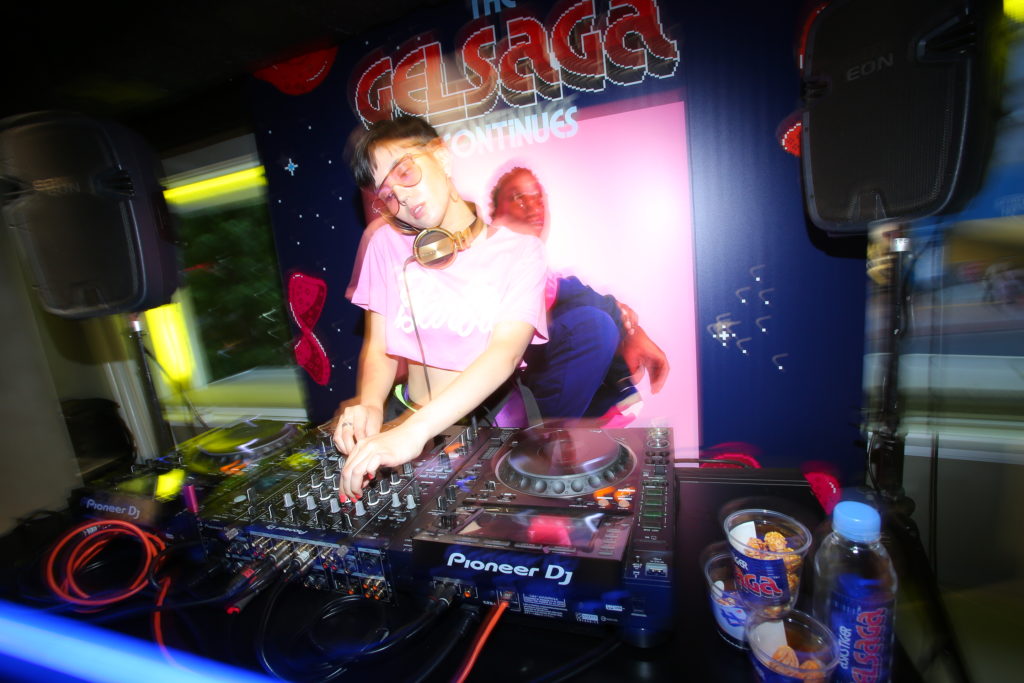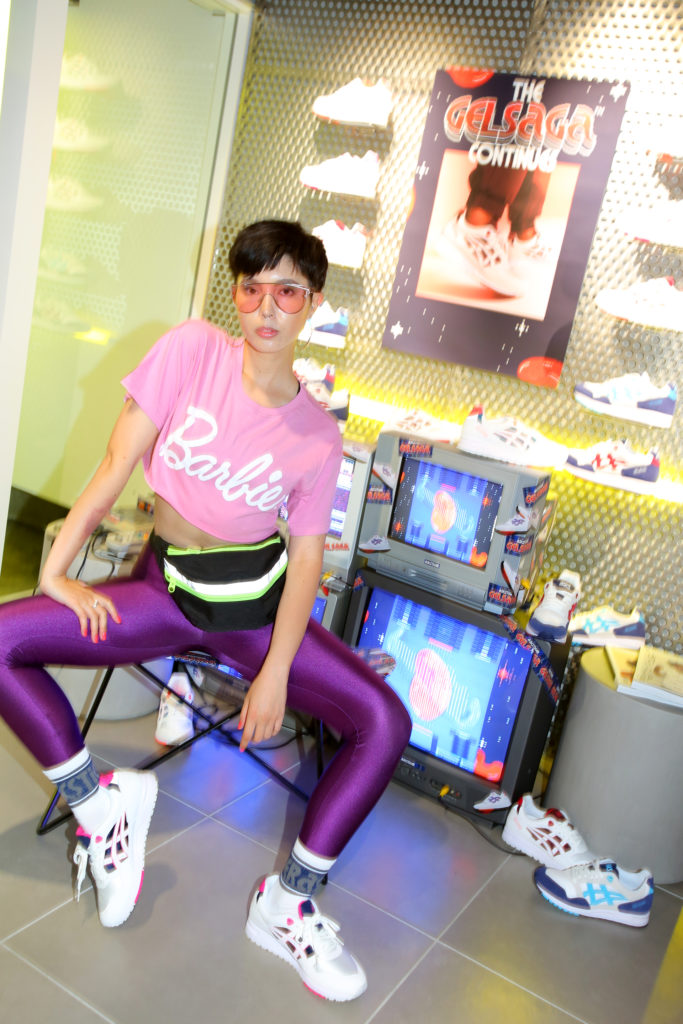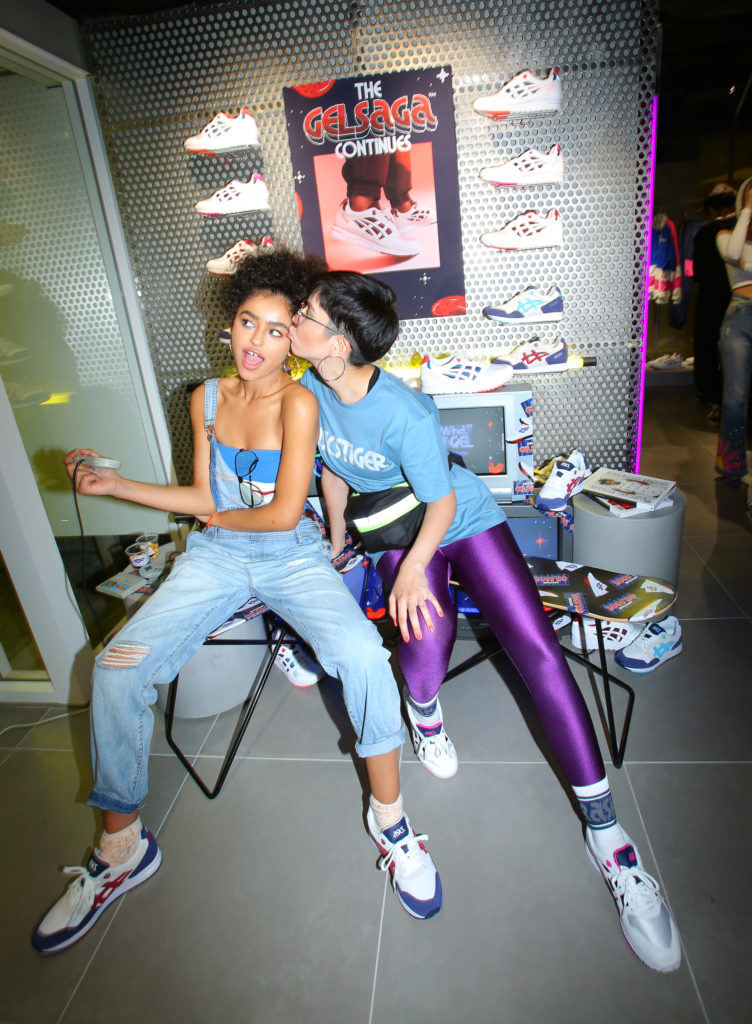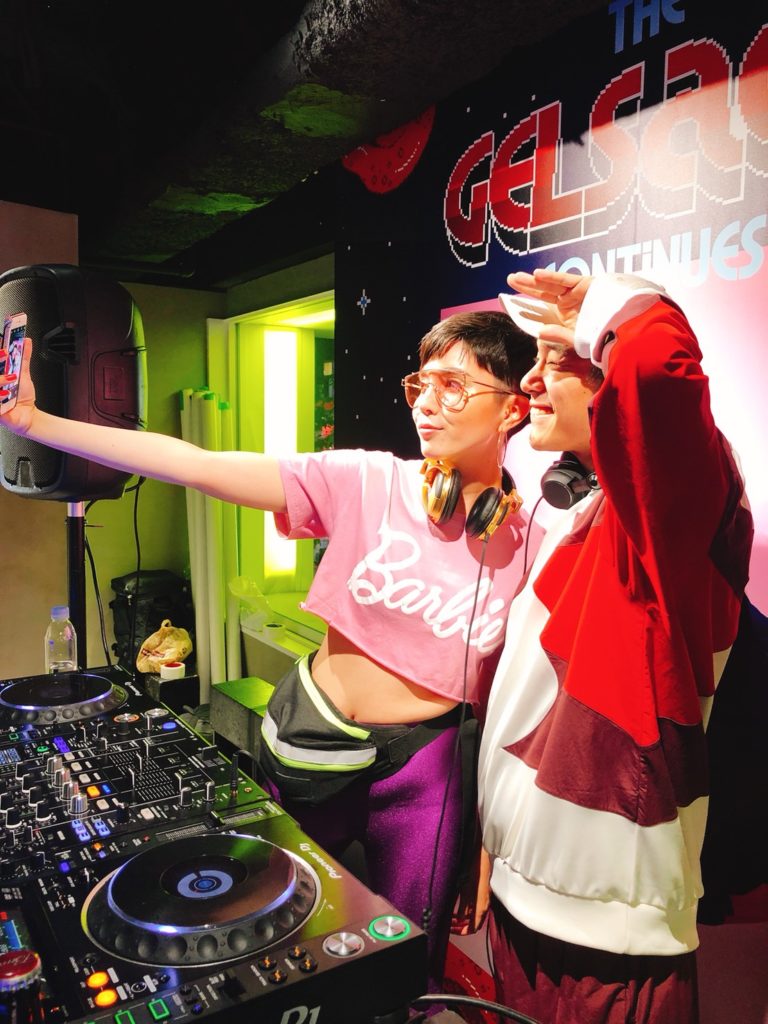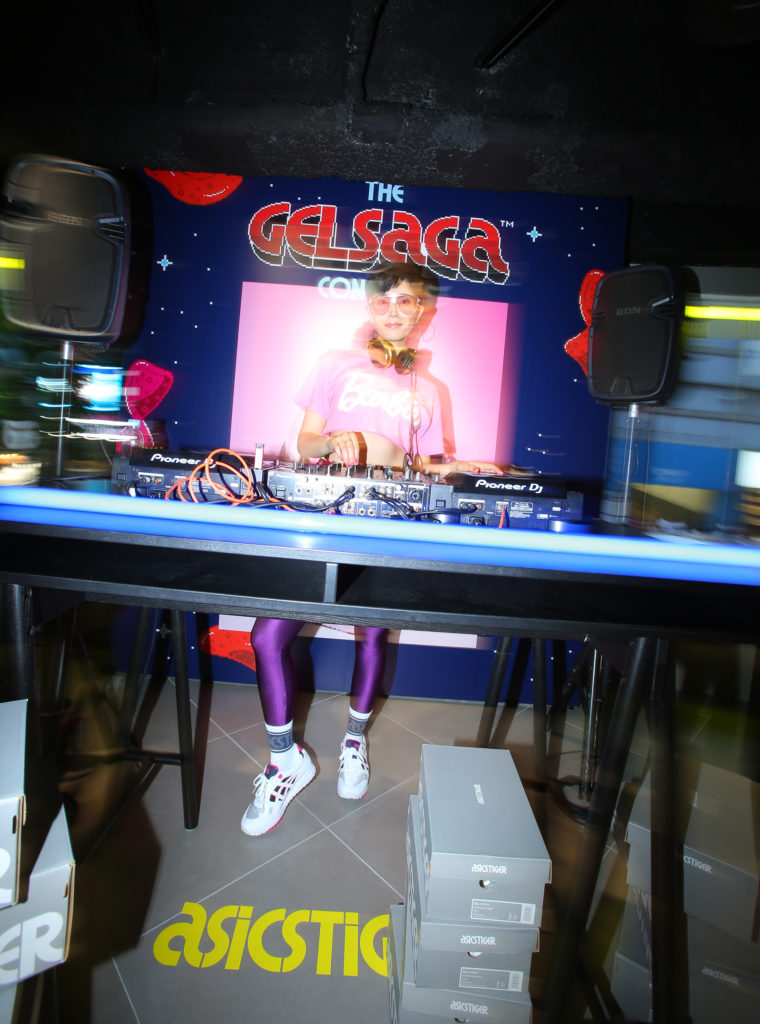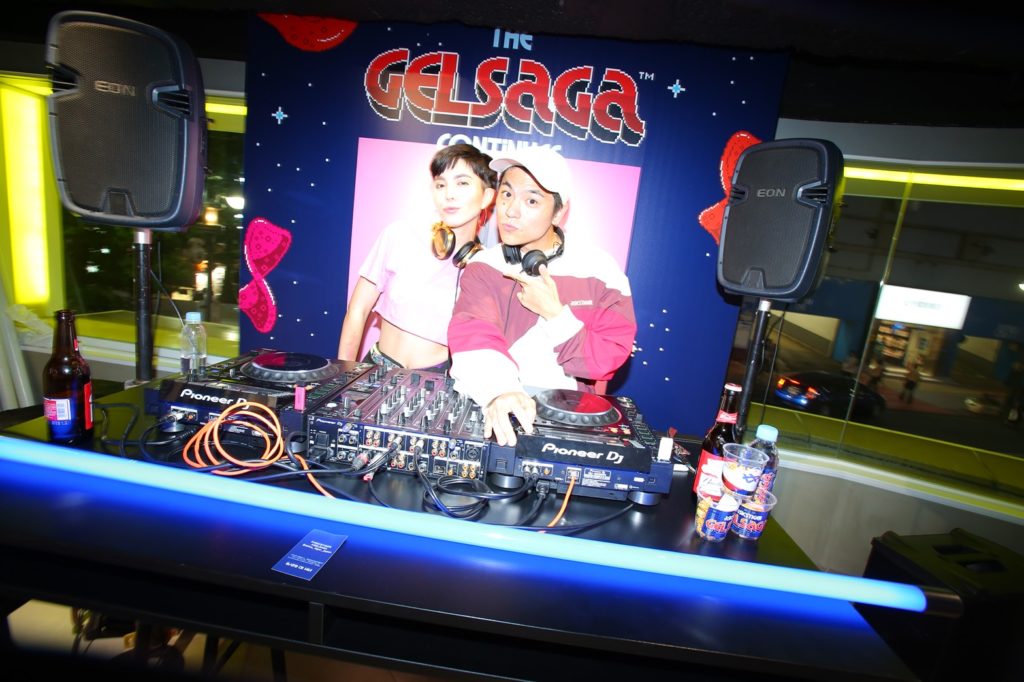 I'd have to say the ASICS Tiger GELSAGA launch party was my favorite for the month of June, since I did both the PR and also DJed for the event. I was in charge of organizing the event and inviting influencers to try on the new & improved GELSAGA sneakers. The theme was neon colors & 90s, and that's exactly what I went for with my outfit. I cropped my Barbie T-shirt and paired it with metallic leggings and a fannypack, both from Bershka, and finished the look off with a fresh pair of GELSAGA sneakers. And I was so excited to play so many of my favorite 90s jams during my DJ set, followed by amazing sets by DJ Ren Yokoi & Chihiro Yuda. Thanks for having us ASICS Tiger!
多分6月のイベントの中で一番はじけてたのはASICS Tiger GELSAGAローンチパーティー!DJの他にもPRもやらせていただいたので、インフルエンサーの呼び込み、アテンド、そしてイベント自体のオーガナイズもしました。今回のパーティーのテーマはネオンカラー&90s。ベルシュカのTシャツをクロップし、メタリックのハイウェストレギングズとウェストポーチと合わせました。ネオンピンクがさりげなく入っているGELSAGAのスニーカーが可愛すぎた!私の好きな90sソングを沢山プレイ出来て、楽しかったです。DJ Ren YokoiとChihiro YudaちゃんのDJプレイもパーティーを盛り上げてくれました。ASICS Tigerさん、貴重な経験をありがとうございました!
Photos by Kouichi Nakazawa
Stay tuned for my Tokyo party report for July! I'll be writing about the Cosmopolitan Summer Pool Party among others. Hope you enjoyed this blog post 🙂
さて、7月のイベントも盛りだくさんです!今週末はコスモポリタンサマープールパーティーでDJをするなど、その他にも様々なイベントがあるので、次の東京パーティーレポートもお楽しみに!