Spring is finally here, and a new season marks the beginning of changes to come for many. In Japan,  cherry blossom season is when the school year ends and the new one begins, signifying change and growth. Maybe it is as simple as the warm weather and the beautiful cherry blossoms that are finally giving me the push I need to take a step in a new direction in life. All I know is that I'm ready to crawl out of my shell again and be brave. Spring calls for new things, a newer me.
春がやっときましたね。日本では桜の季節に卒業し、新しい学年を始める。変化や成長を示す期間だです。この暖かい天候と先週まで満開だった桜のお陰かもしれませんが、4月からは更に自分のステップアップに向けて一歩踏み出そうと思っています。怖がらないで、勇気出してまた新しい自分を見つけるためにチャレンジしたい。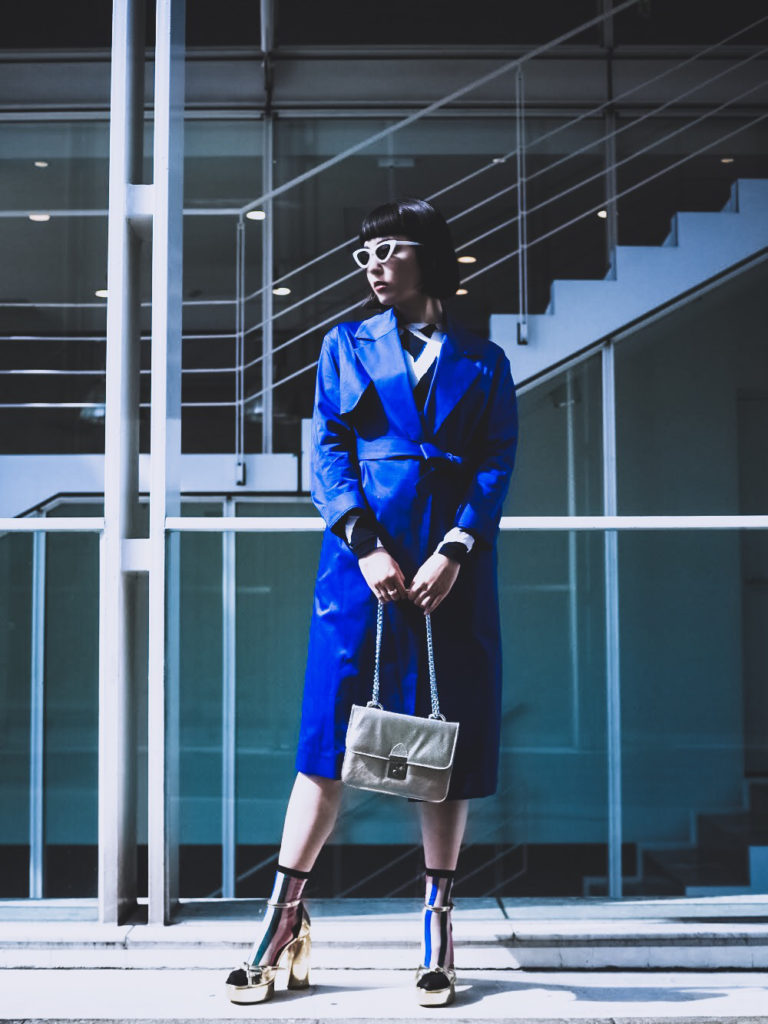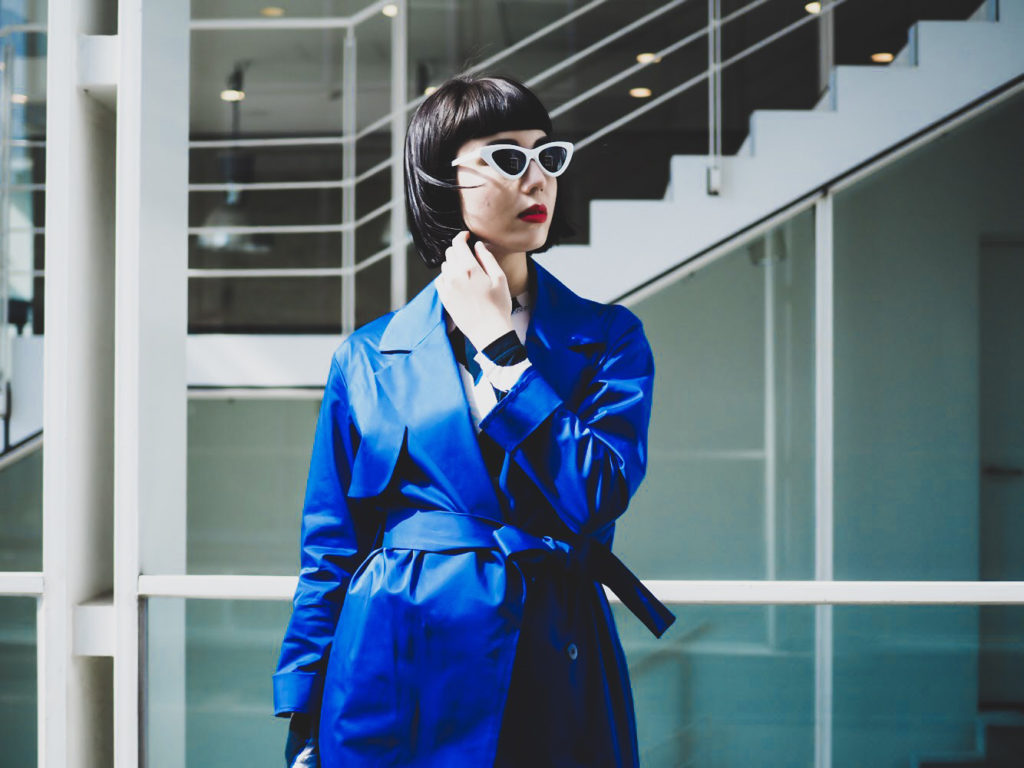 Don't be afraid to start over. It's a brand new opportunity to rebuild what you truly want.
Click To Tweet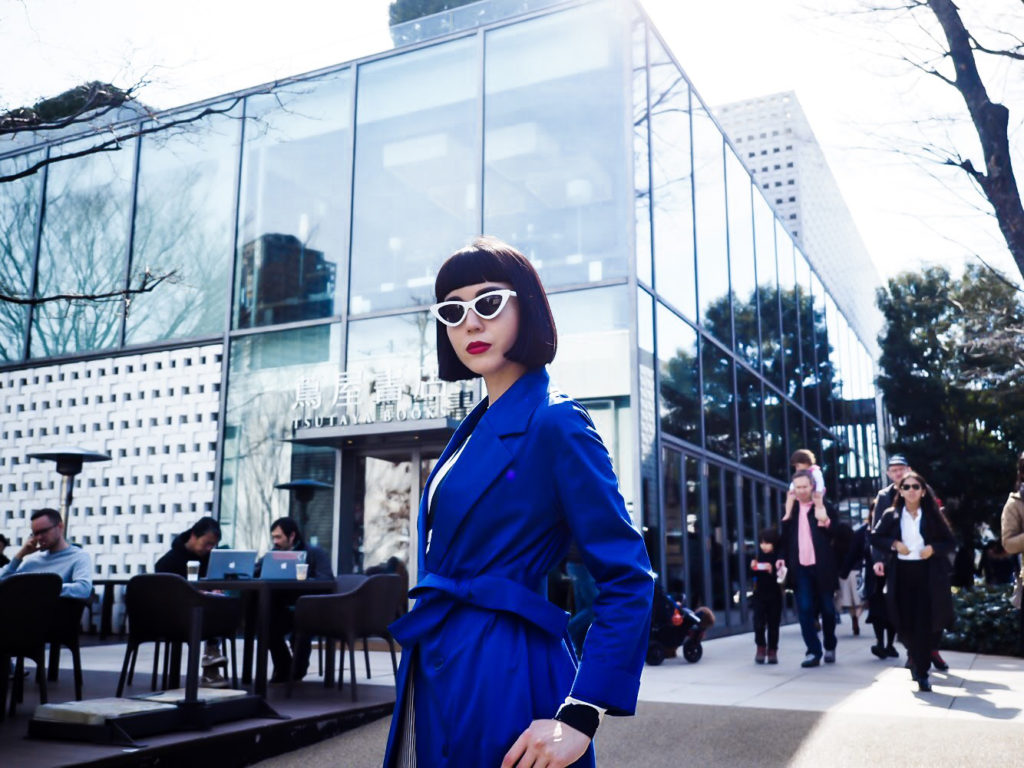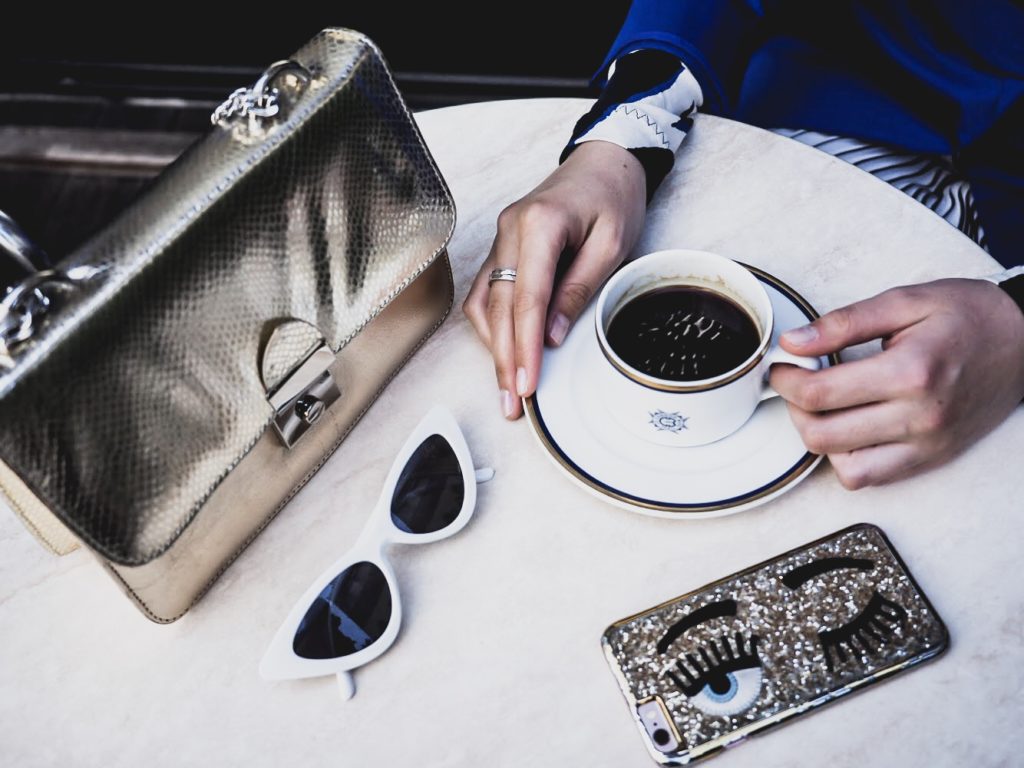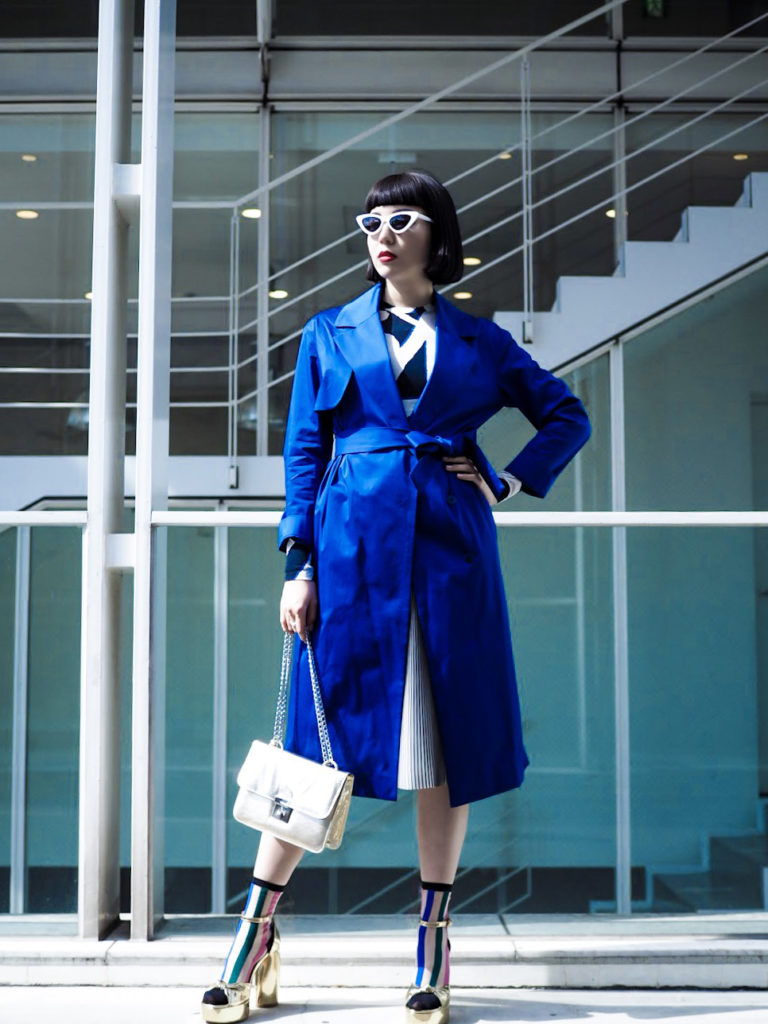 A Spring Outfit – Be Bold
I'm starting off with this month's posts with something bold and colorful. This electric blue trench coat was a gift from my mother and one of my most cherished items in my wardrobe. I've worn this several times over the last two years, but I think I finally got the styling right this time. By keeping the top and skirt to a minimal while making a sub-statement with the socks, heels and bag, I hope I did this chic trench coat justice. I'm itching to experiment more with my personal style in the coming months as the days grow warmer and festival season is approaching. And I'm also drastically changing my hairstyle this week! And you know what Coco Chanel once said: "A woman who cuts her hair is about to change her life."
今月の記事はボールドにスタートしたいなと思いました。このブルーのトレンチコートは母からのプレゼントで、お気に入りの中のお気に入りです。この2年間何回か着てますが、今回のコーディネートが一番しくっときます。インしているトップスとスカートをミニマルな色合いとデザインをチョイスし、アクセサリーでトレンチをドレスアップしました。春夏はパーソナルスタイルでもっと自分磨きをしたいな。今週は髪の毛もバッサリ切るので、new meの始まりが楽しみで仕方がないです!シャネルも言っていたように、「髪の毛を切る女性は人生を変えようとしている。」すごく共感出来る気がします。
'A woman who cuts her hair is about to change her life.
Click To Tweet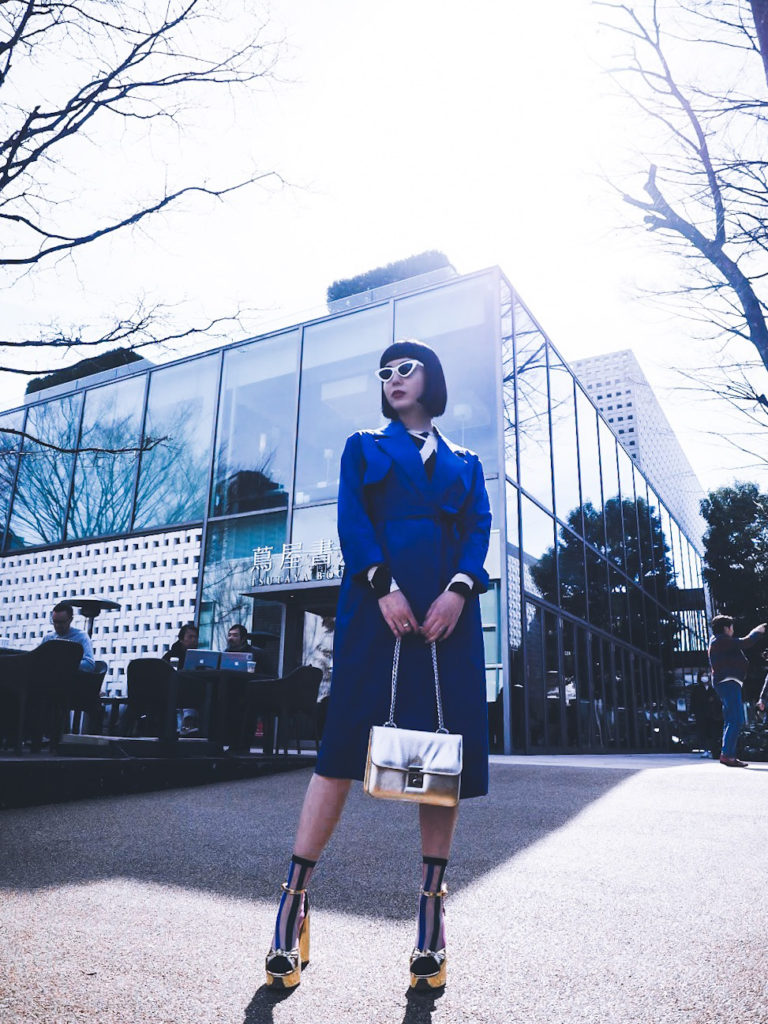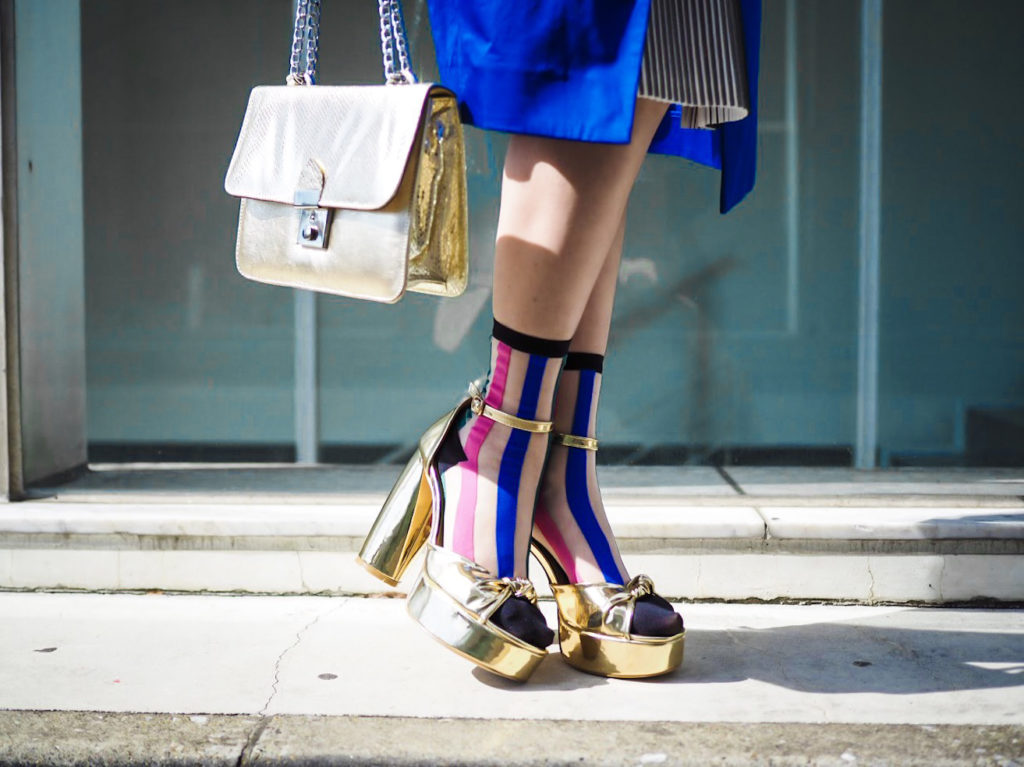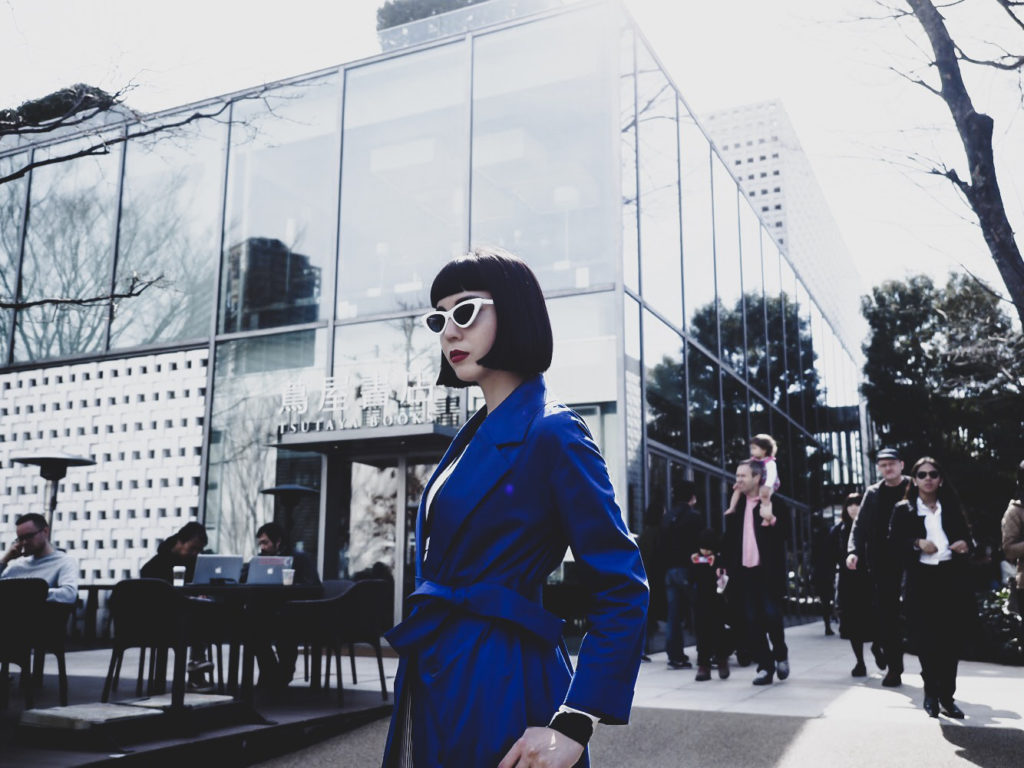 The woman who does not require validation from anyone is the most feared individual on the planet.
Click To Tweet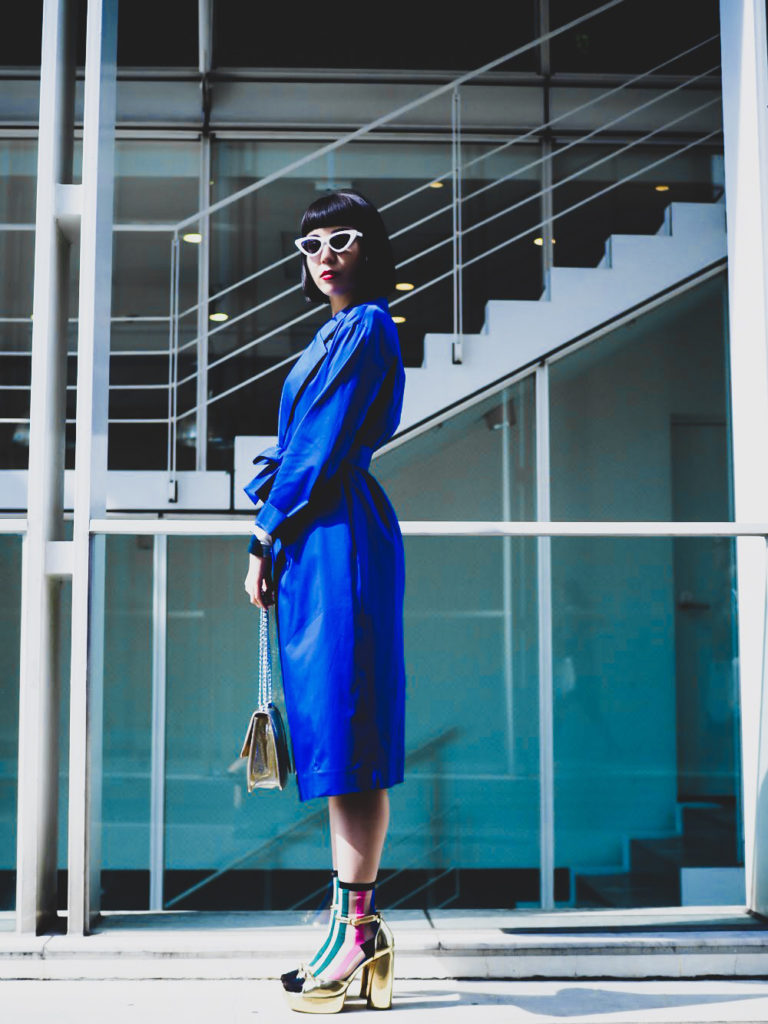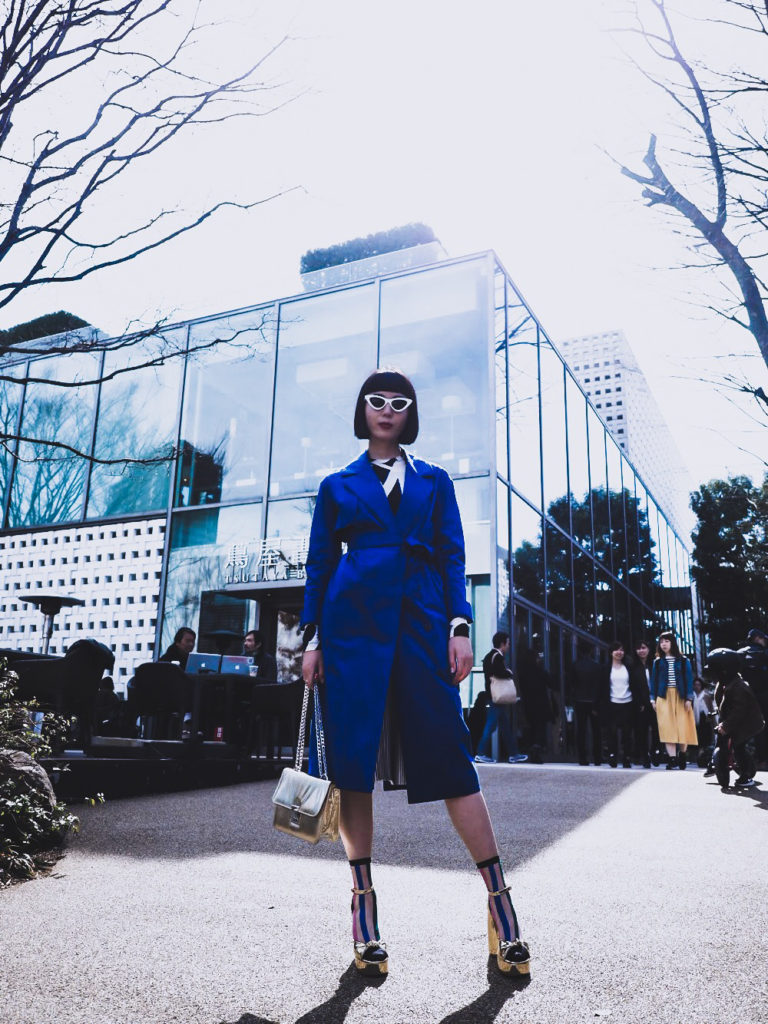 Inspirational quotes via Pinterest
Hoping to share some inspiration your way with some of my favorite quotes!
Be strong enough to stand alone, smart enough to know when you need help, and brave enough to ask for it.
Click To Tweet
'One of the most courageous decisions you'll ever make is to finally let go of what is hurting your heart and soul.' - Brigitte Nicole
Click To Tweet
'Fear is a reaction. Courage is a decision.' - Winston Churchill
Click To Tweet
It takes courage to live through suffering; and it takes honesty to observe it.' - C.S. Lewis
Click To Tweet
Sometimes the smallest step in the right direction ends up being the biggest step of your life. Tip toe if you must, but take the step.
Click To Tweet
Wearing COS trench coat, H&M top, Comptoir des Cotonniers skirt, zeroUV sunglasses, Mimmi bags cross body, FAKUI socks, Public Desire heels
Photos by Ippei