This is not a sponsored post. All thoughts and opinions are my own.
When you've lived away from home sweet home for over 5 years like I have, you start getting behind on the new, trendy hang out spots and eateries. During my recent trip to L.A. & O.C., I was fortunate enough to meet with many of my local friends who've introduced me to a variety of cute cafes and restaurants that I had to write about them for my monthly column on Cosmopolitan Japan. This blog post is the translated version of the article on Cosmo, along with more photos for your viewing pleasure. I hope you enjoy my mini L.A. & O.C. food guide!
Zinc Cafe & Market (Downtown L.A.)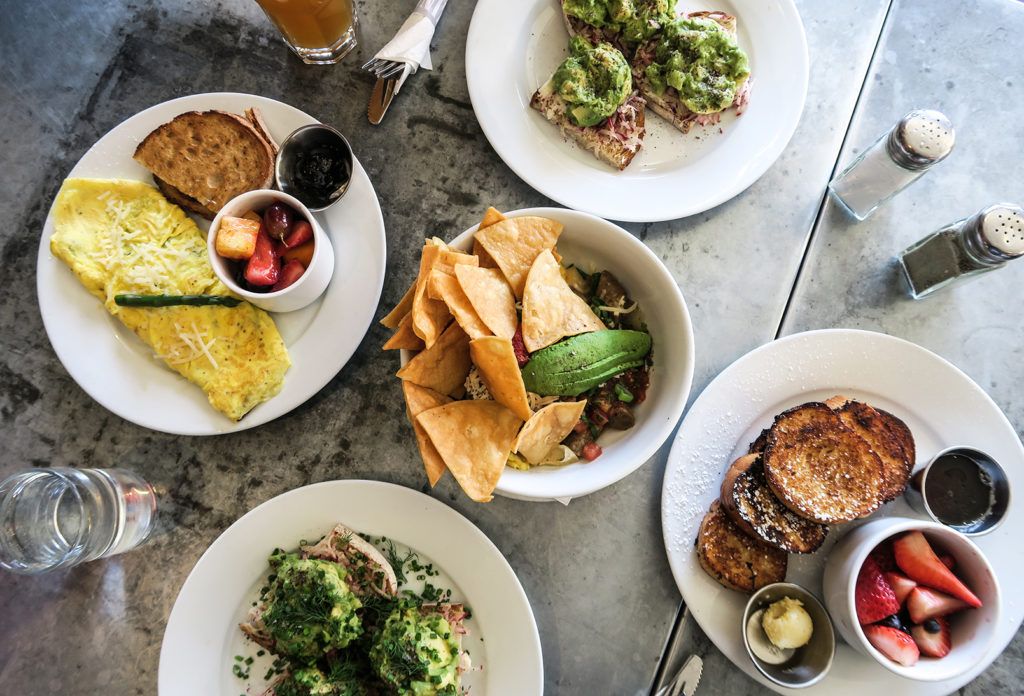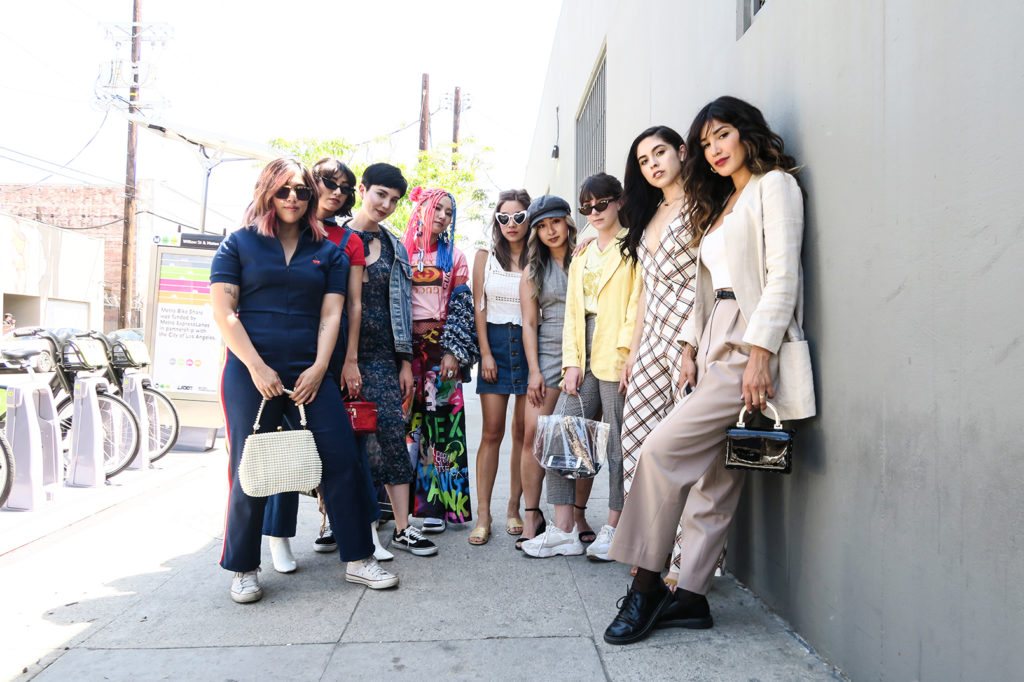 I think this was the first time I got together with such a big group of L.A. bloggers for brunch, and it was one of the highlights of my trip. After a morning coffee with some of the girls, we headed over to Zinc Cafe & Market for a hearty brunch. I loved their selection of healthy menu choices, and they provide seating indoors and out on the terrace. Bar Mateo has a weekday happy hour which is pretty convenient. I could see why it's a popular brunch spot, especially for bloggers – the food is good and photogenic. I hope this group gets together again for another scrumptious weekend brunch!
L.A. Brisket (Costa Mesa)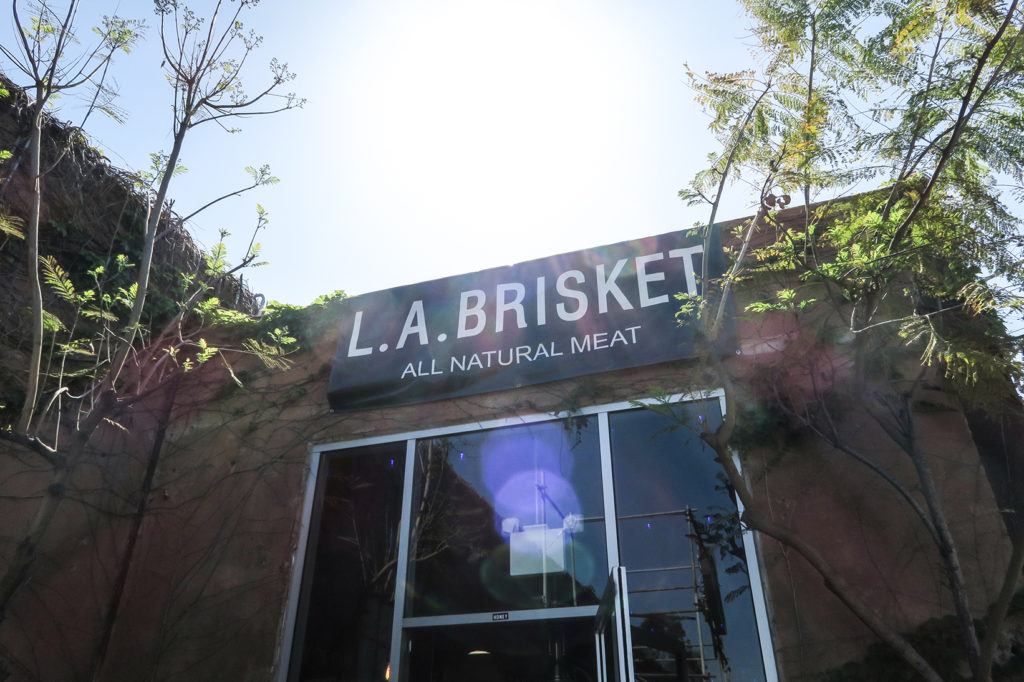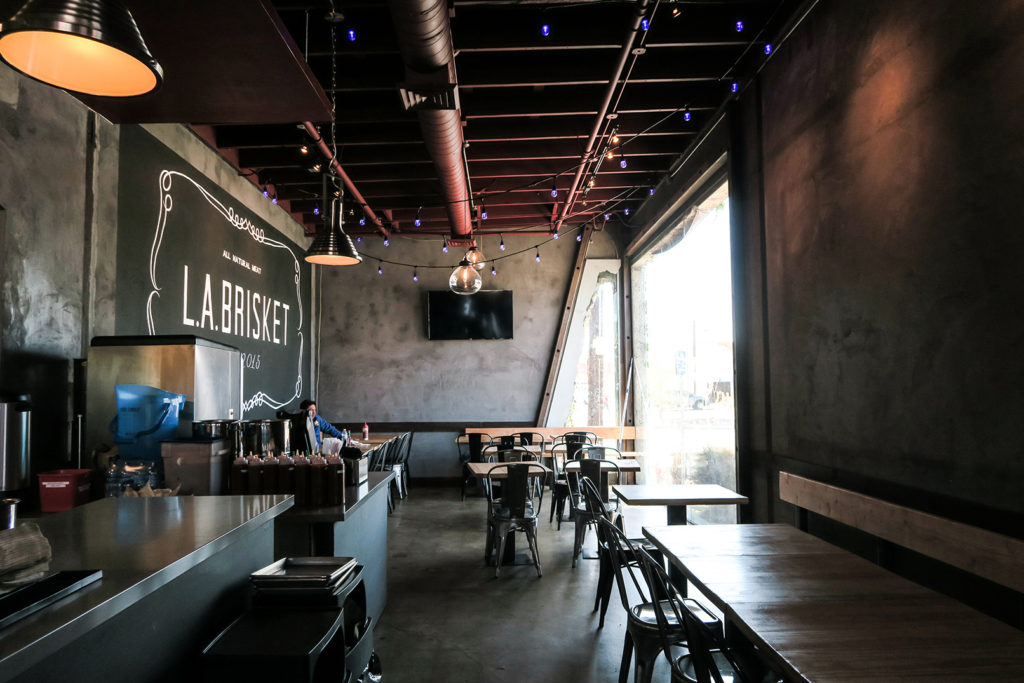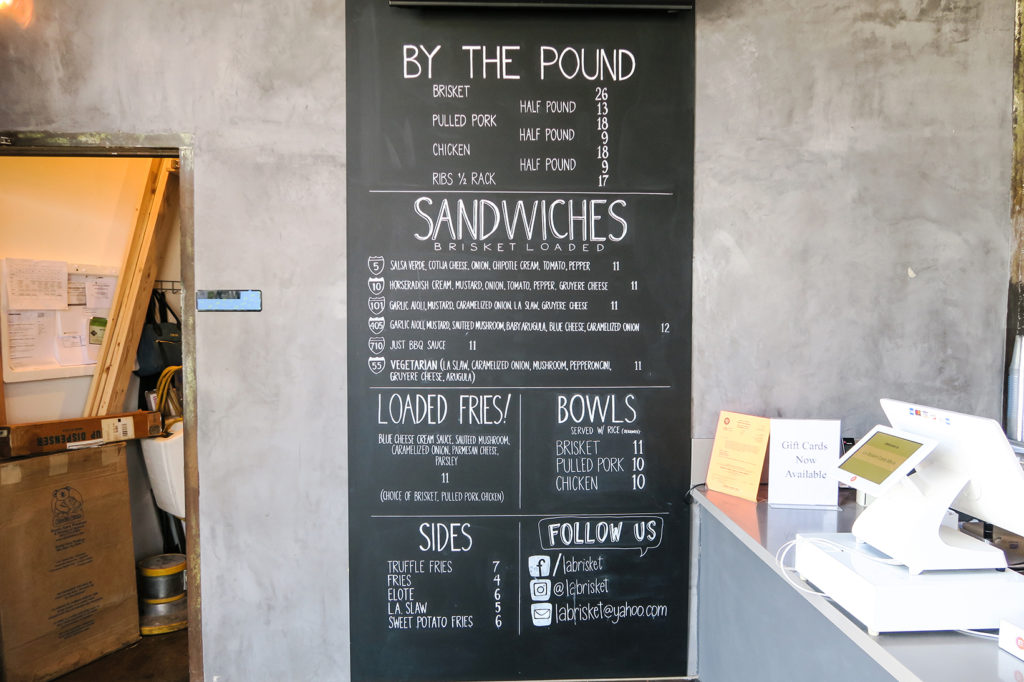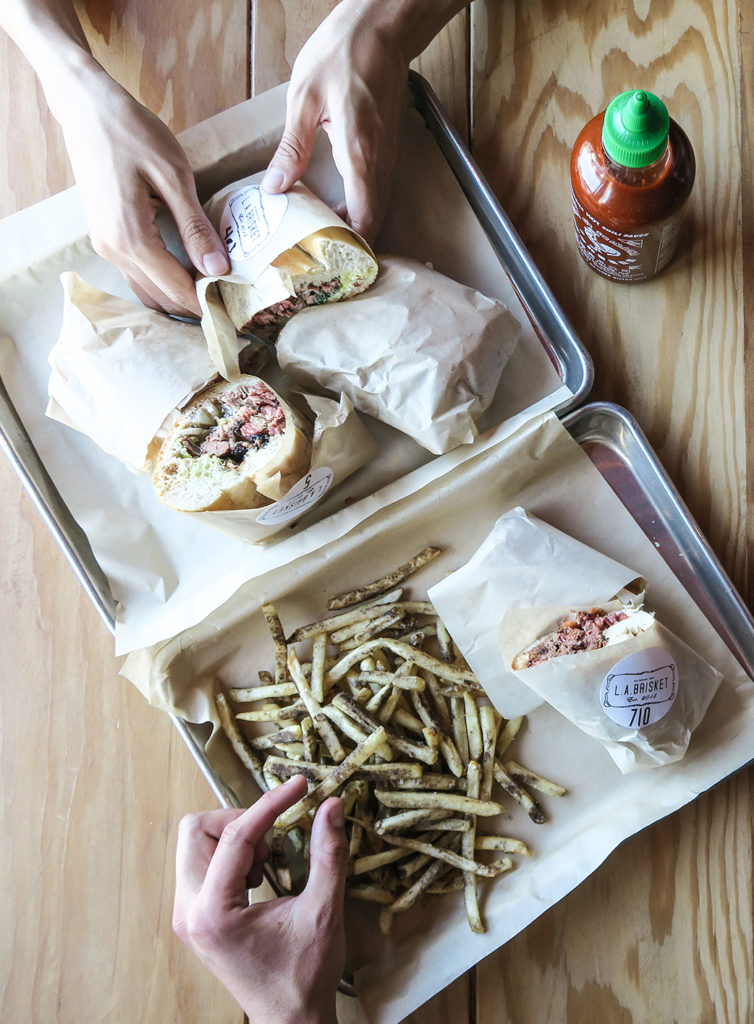 Shopping at the LAB in Costa Mesa has always been routine for me, but this time around I noticed a new cafe that I'd never seen before. L.A. Brisket had opened about 8 months ago, and they make THE best brisket sandwiches I've ever tried. Although their menu is limited, I love how they name each sandwich after the freeways in California. Also, their truffle fries and barbecue sauce are to die for. The interior aesthetic of the Costa Mesa location really matched the food, providing an great dining experience.
 Otus Thai Kitchen & Coffee (L.A.)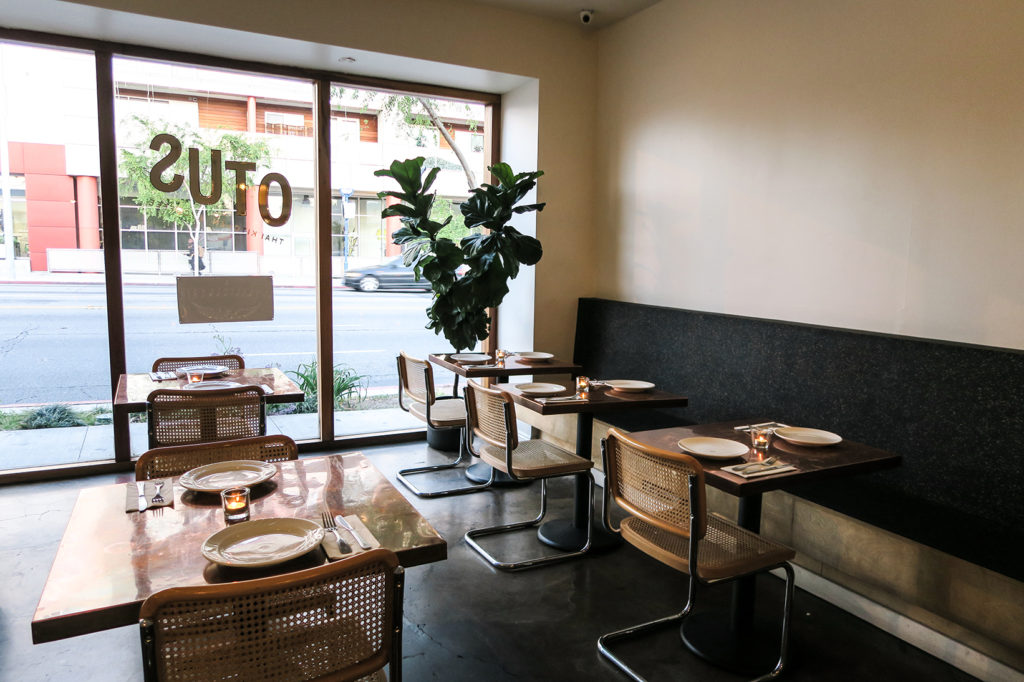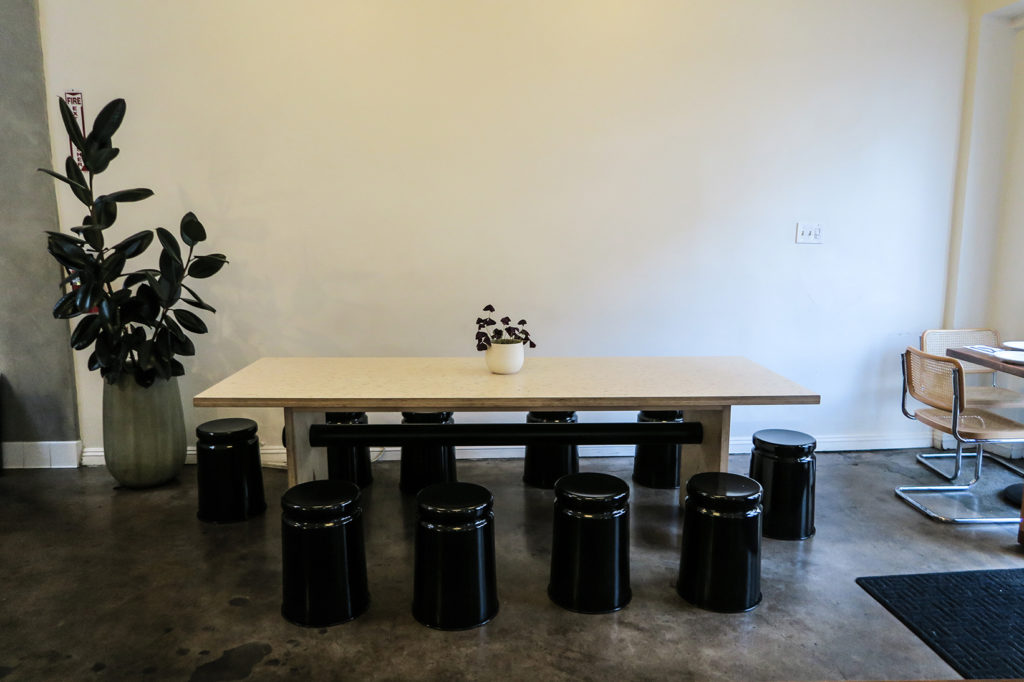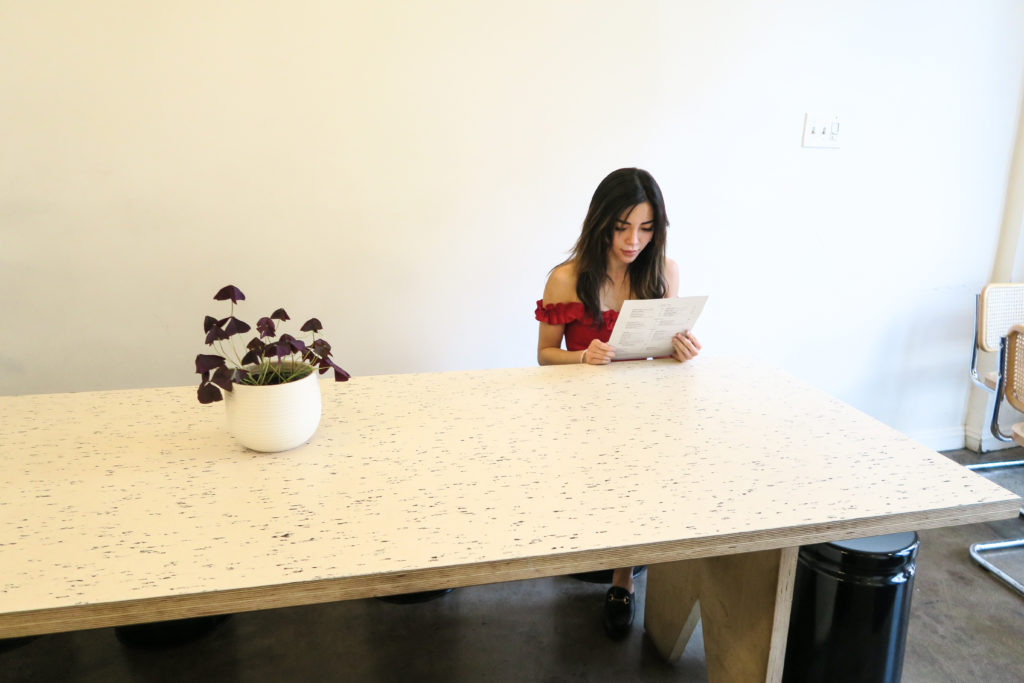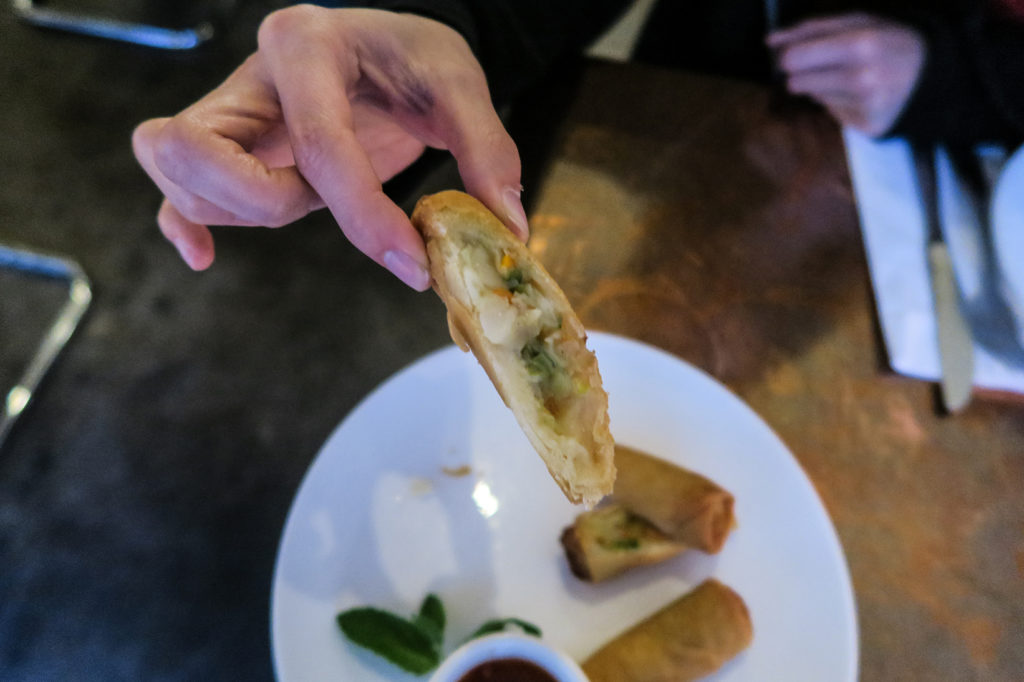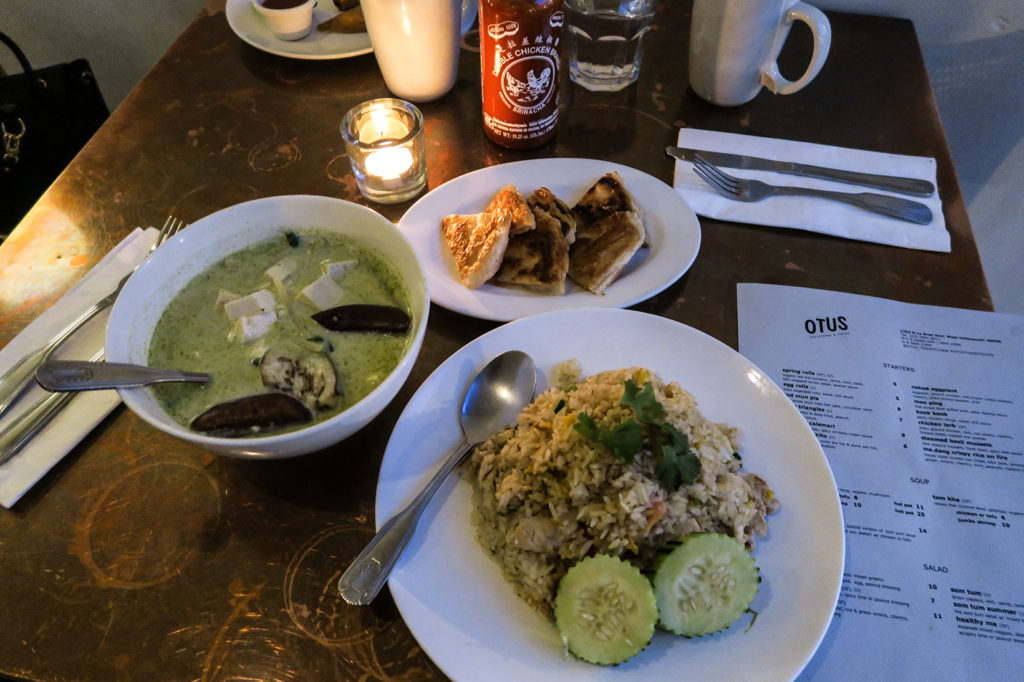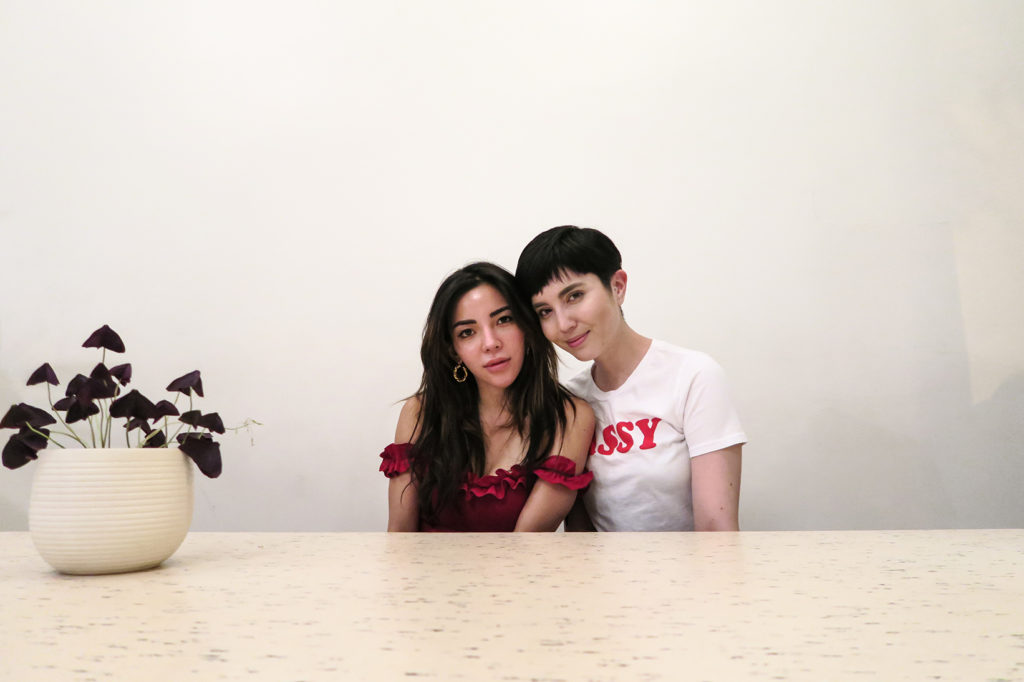 Amanda recommended Otus Thai Kitchen, and I couldn't have been more pleased with her choice! The interior of the restaurant was very clean and modern, with a large communal table perfect for photo opps. We ordered fried spring rolls, green curry and friend rice, all of which were excellent. Unlike some restaurants in L.A., Otus has a small parking lot in the back which is a huge plus. Next time I'd love to try their coffee and selection of desserts.
True Food Kitchen (Santa Monica)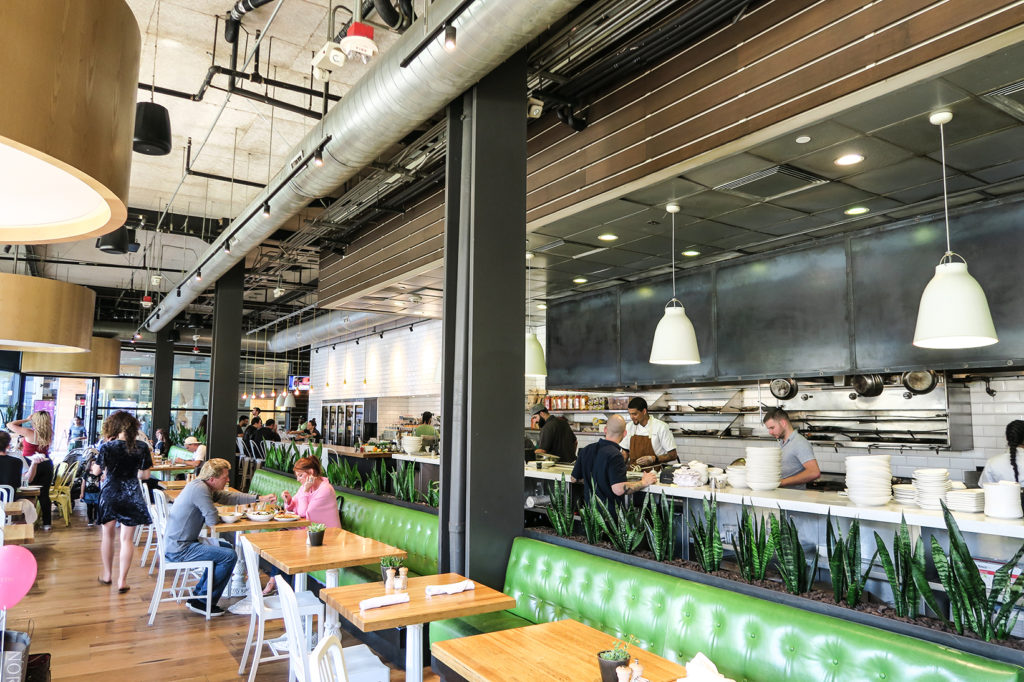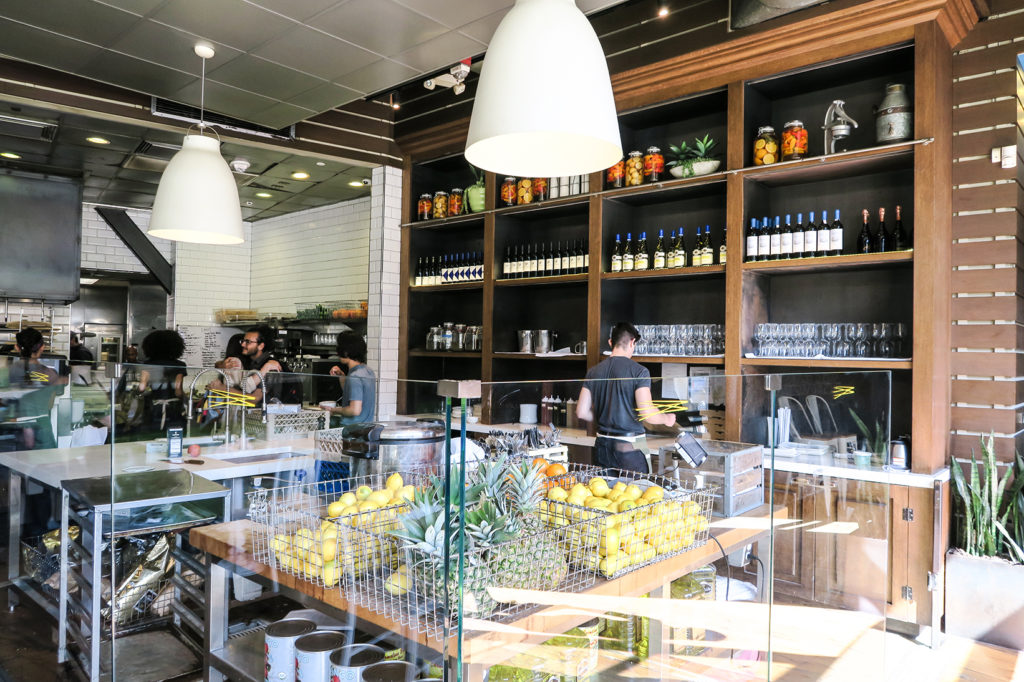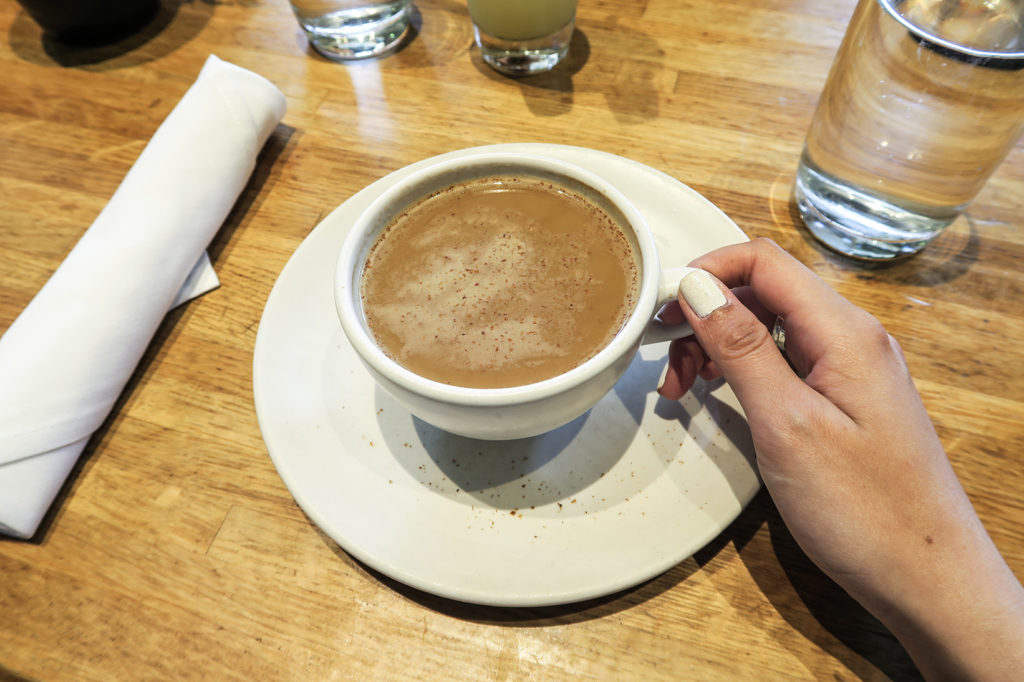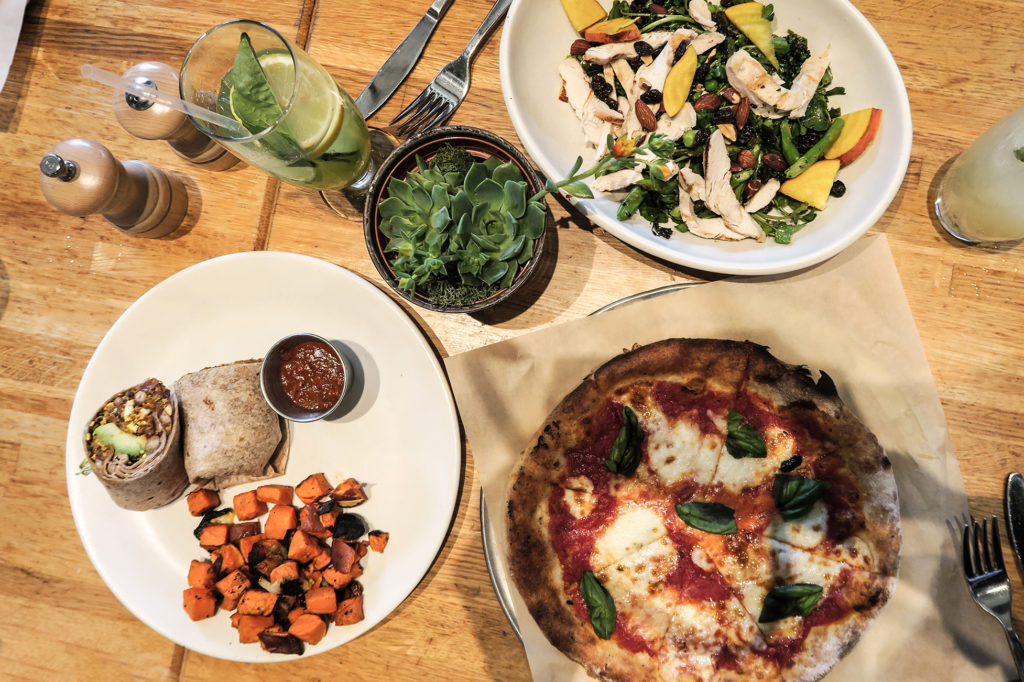 The minute I stepped into the Santa Monica location, I knew True Food Kitchen would become one of my favorite healthy dining options. I had a delicious Chai tea and seasonal veggie salad which were both delicious. I was especially impressed with how friendly the waitress was, who took her time explaining the different salads to me (since I had a hard time deciding which one to order). I highly recommend True Food Kitchen if you ever feel like eating a healthy yet hearty meal.
Maru Coffee (Downtown L.A.)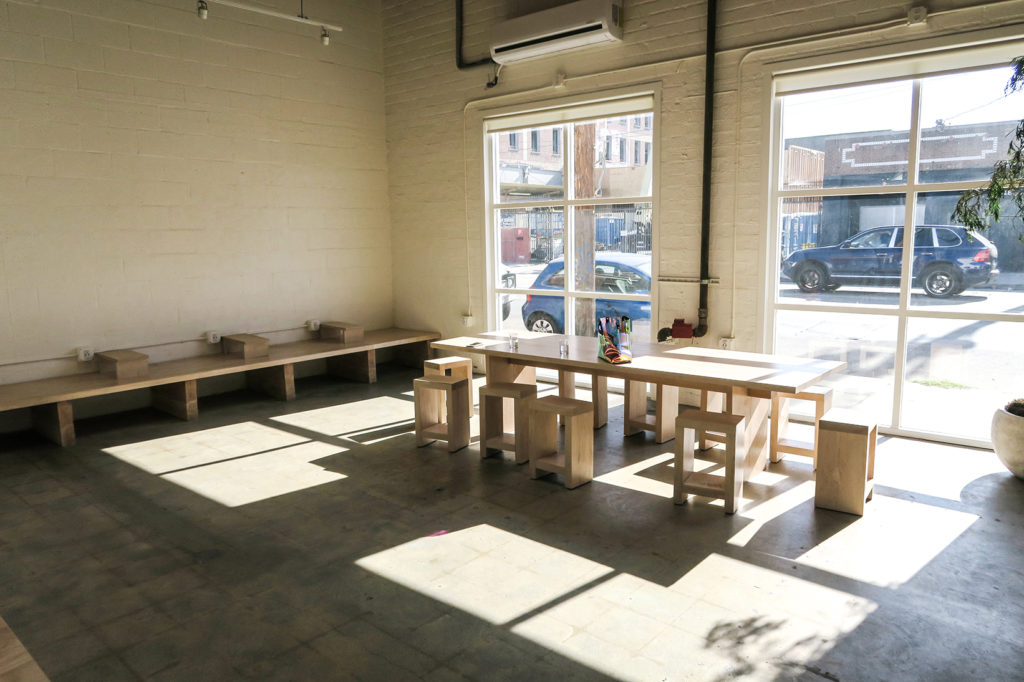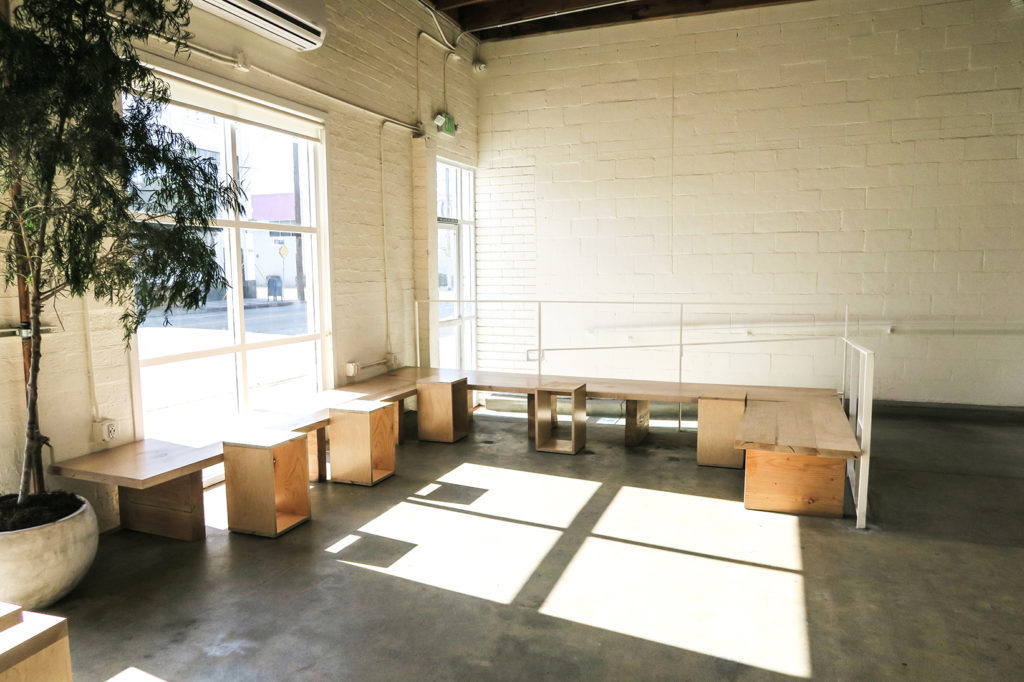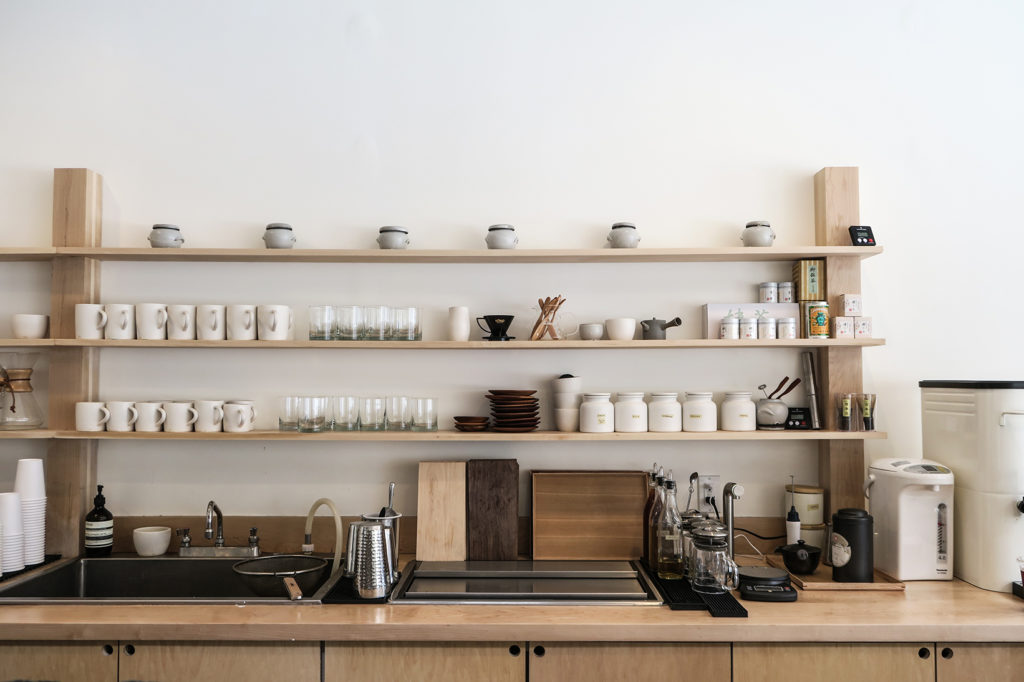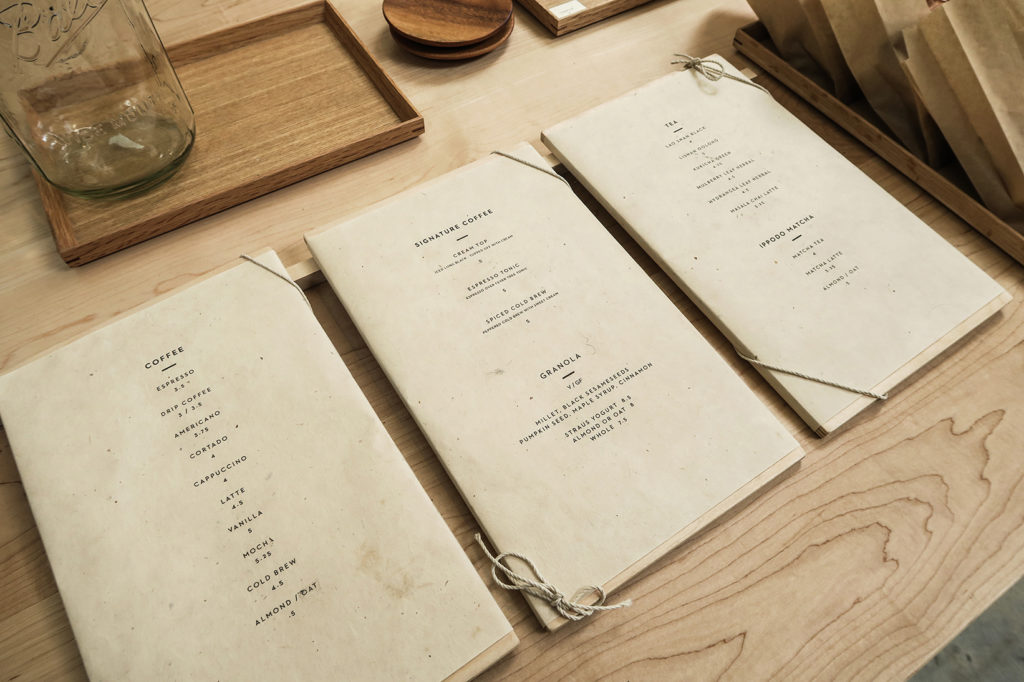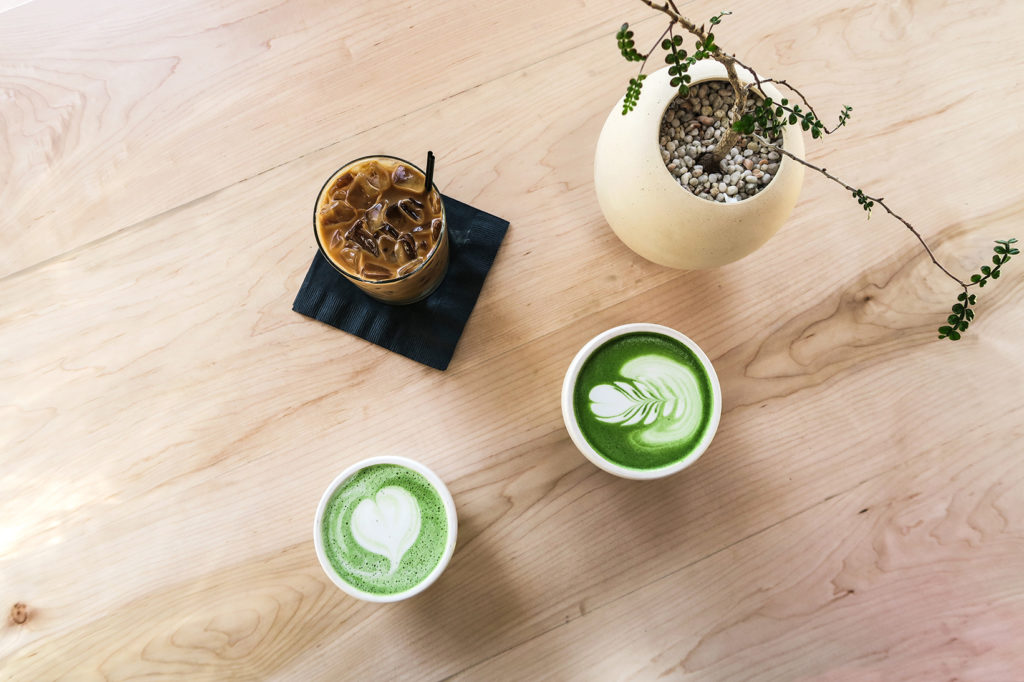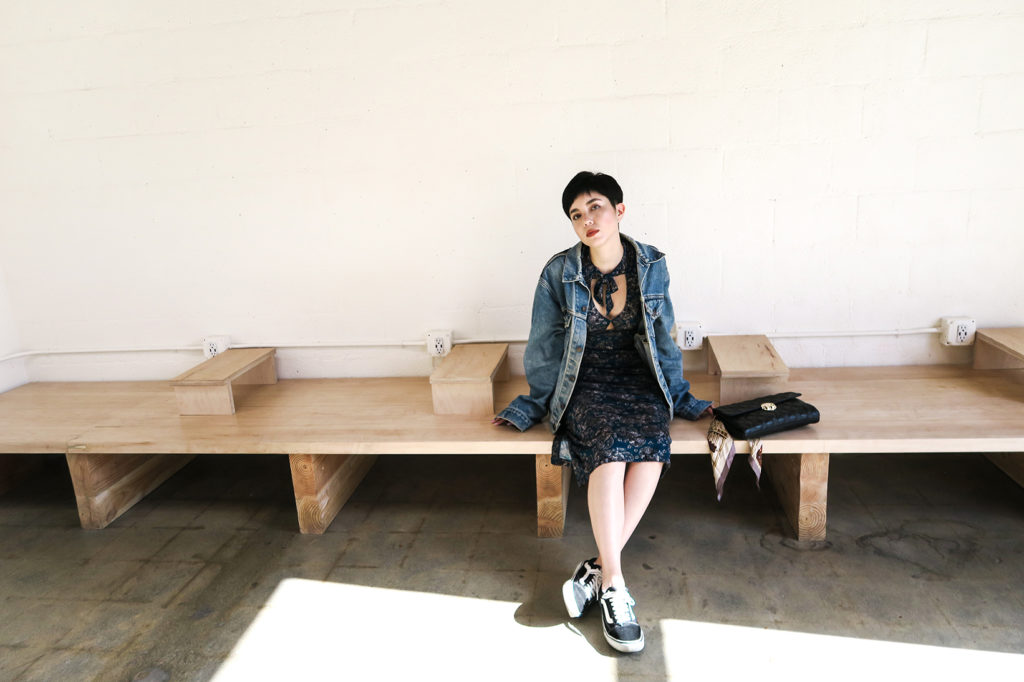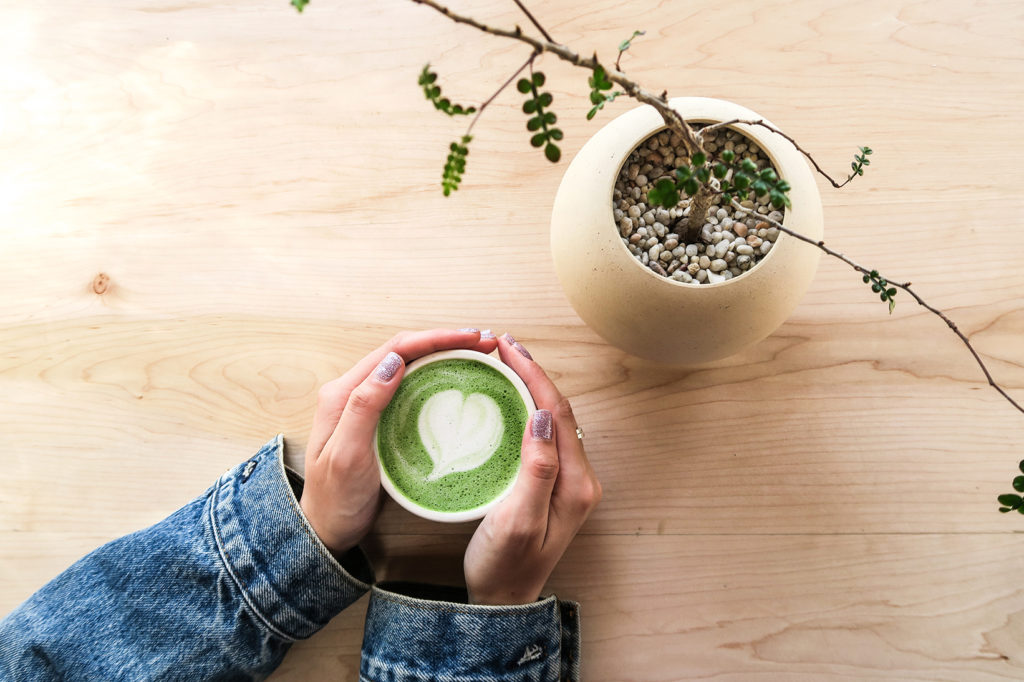 If you're a minimalist coffee lover, Maru Coffee is the place for you. I think my jaw dropped upon entering the cutest, most spaciously minimal coffee shop in existence. Clean white walls, wood tables and chairs and concrete flooring made it a pleasing aesthetic. When I visited on a Sunday morning, I had a truly relaxing experience enjoying my delicious almond milk green tea latte with agave syrup. I will definitely be returning here.
Philz Coffee (Huntington Beach)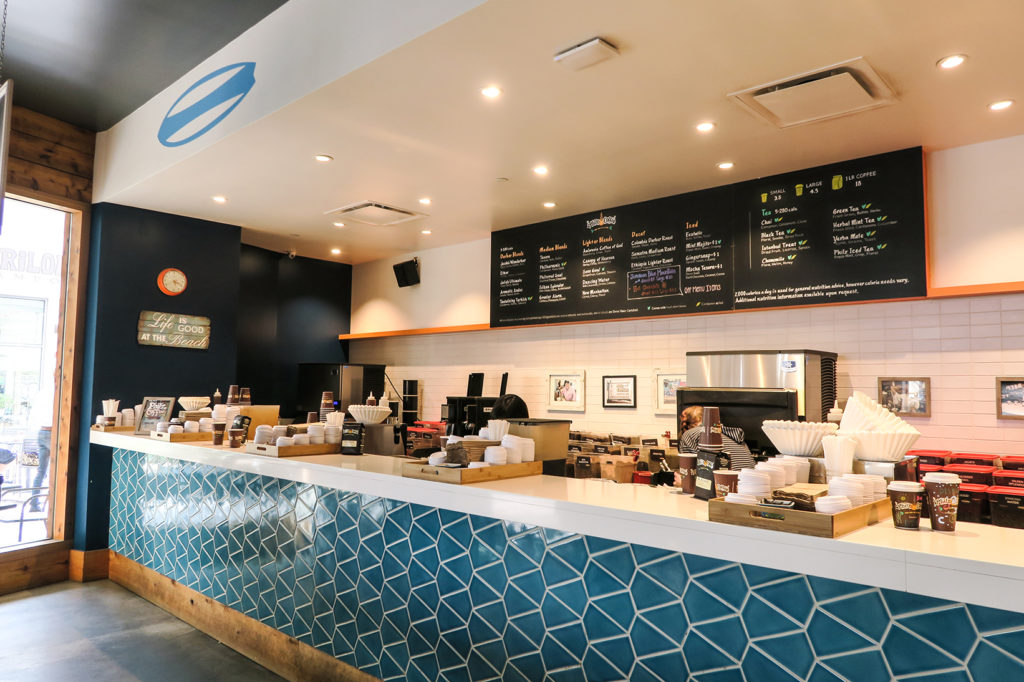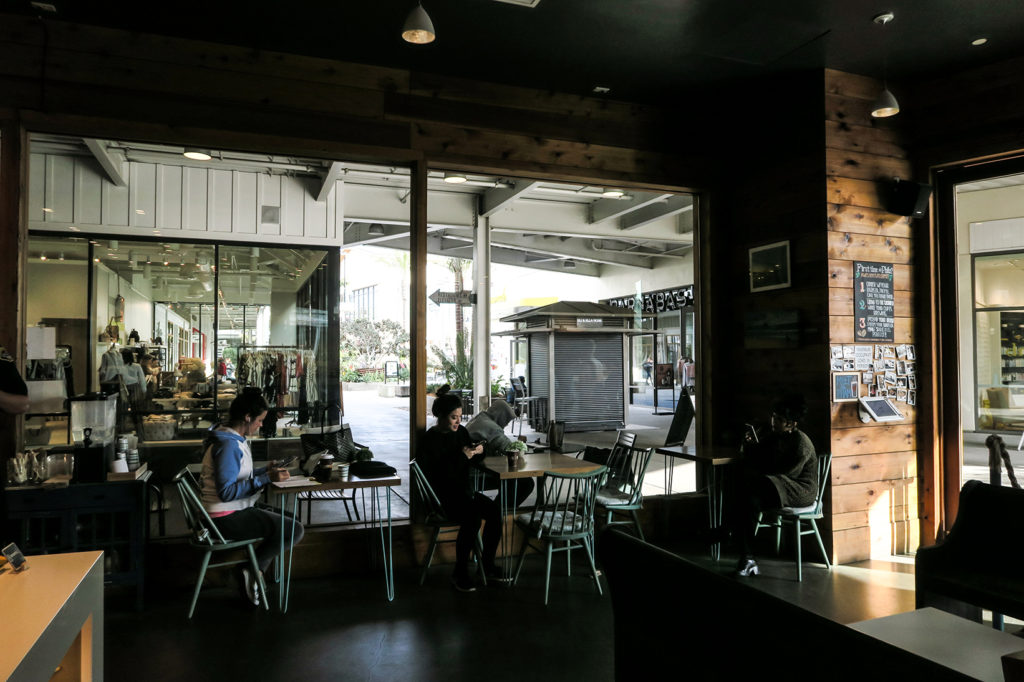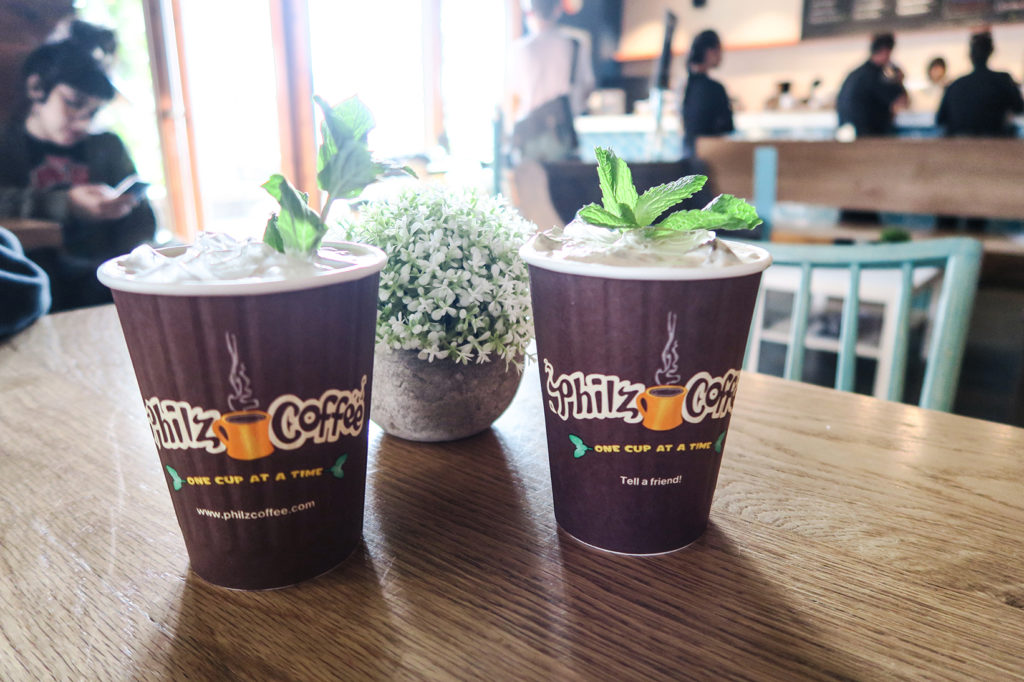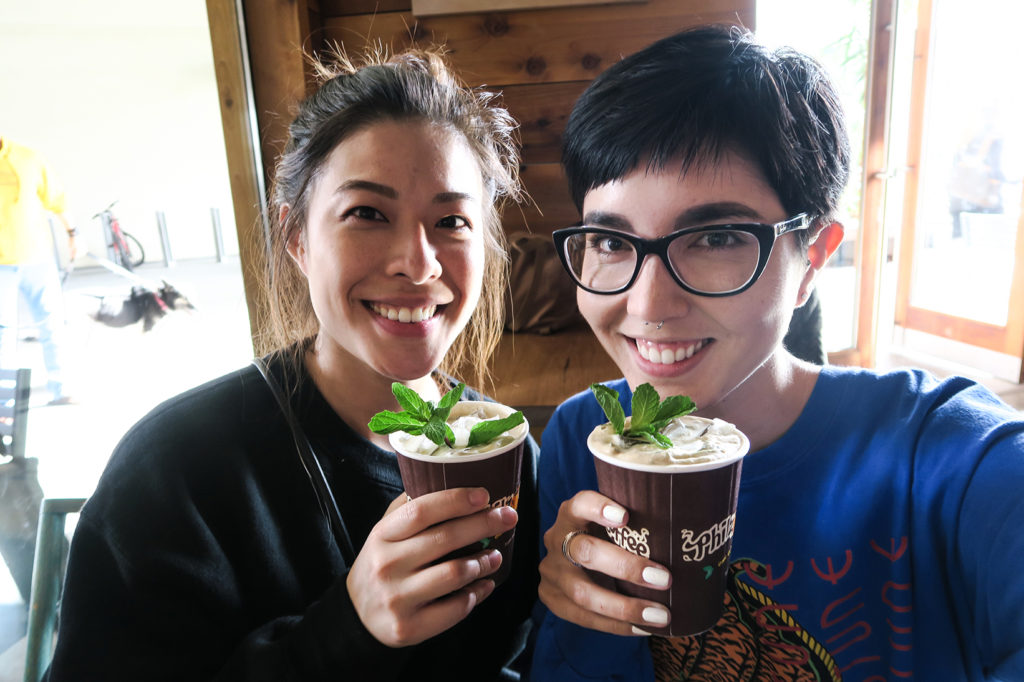 Another favorite coffee joint, and conveniently located in my hometown of Huntington Beach. Philz Coffee is located in the Pacific City shopping mall along PCH, right across the street from the beach. My friend Angela was also in town, and we both enjoyed refreshing mint mojitos topped with fresh mint leaves. I truly enjoyed the beachy vibes of Philz!
Atomic Creamery (Newport Beach)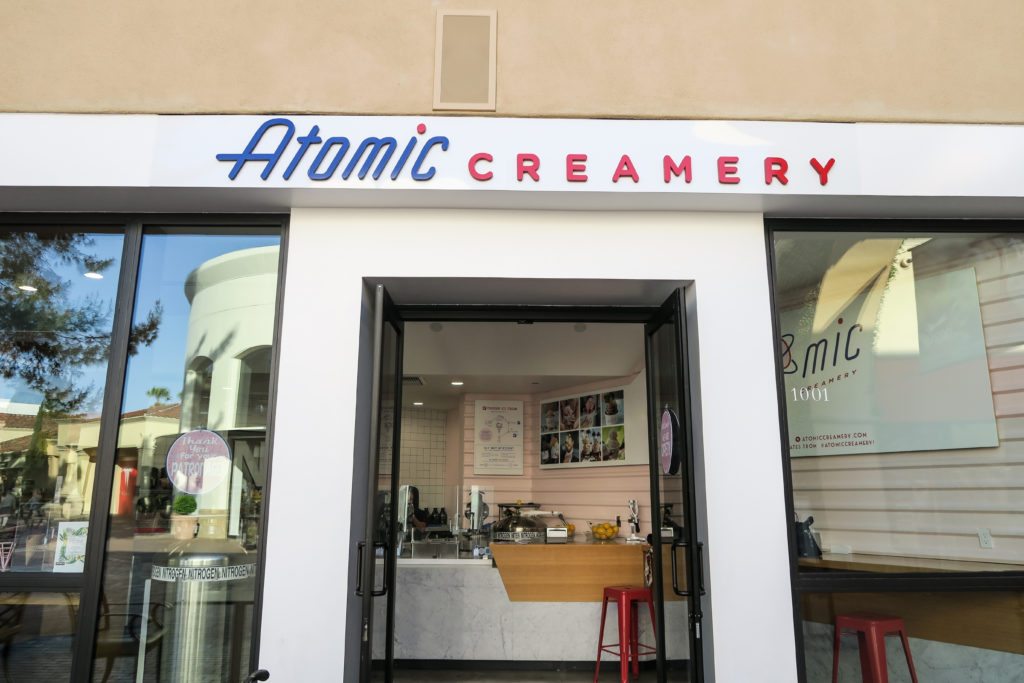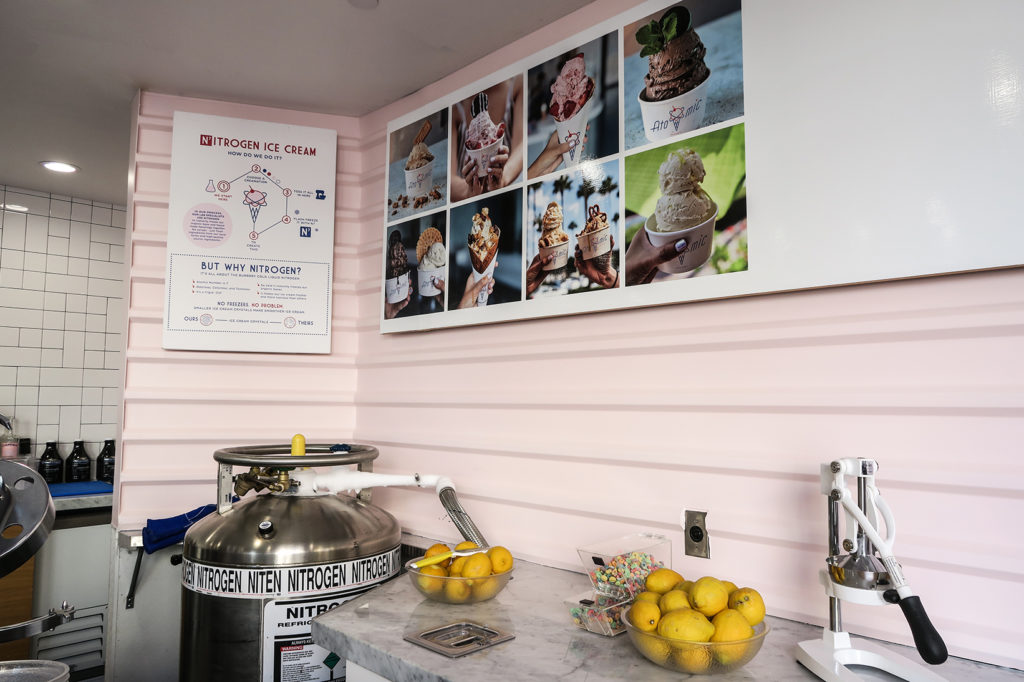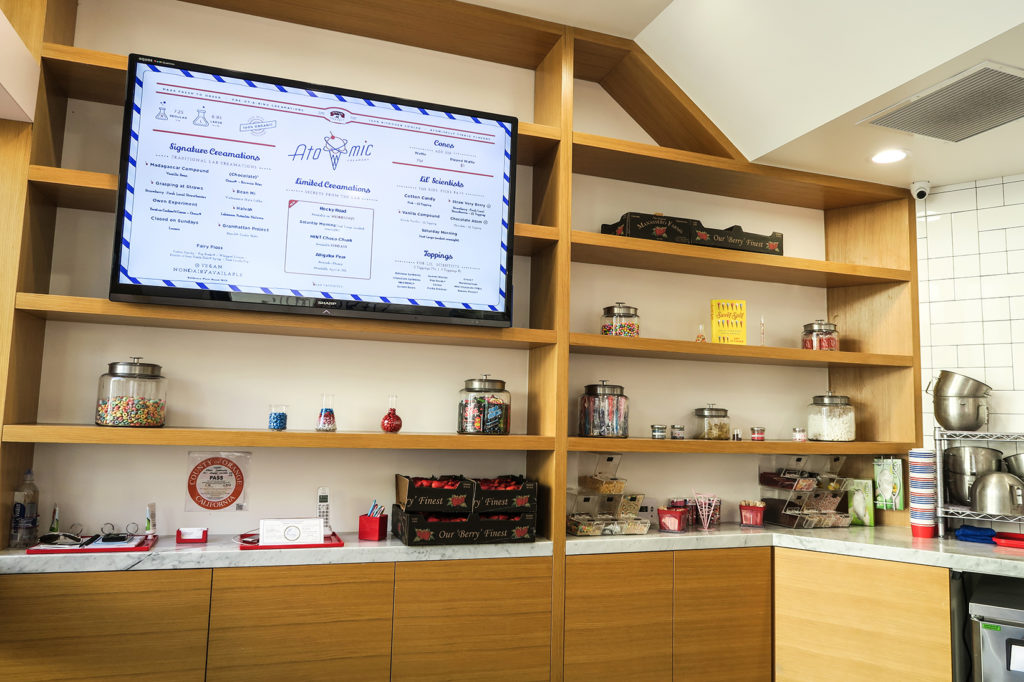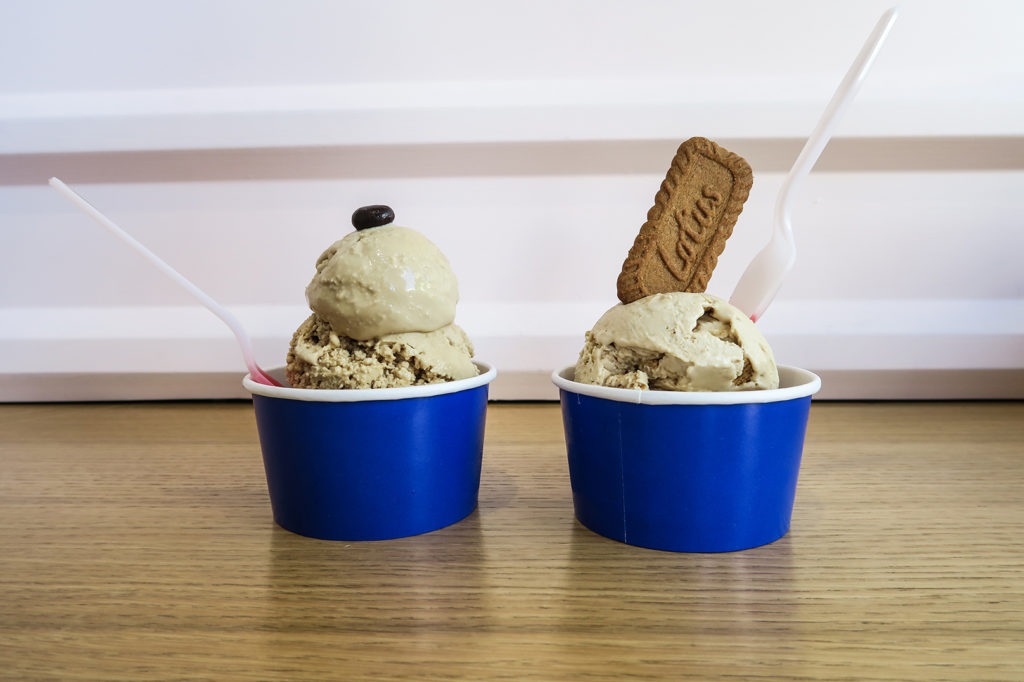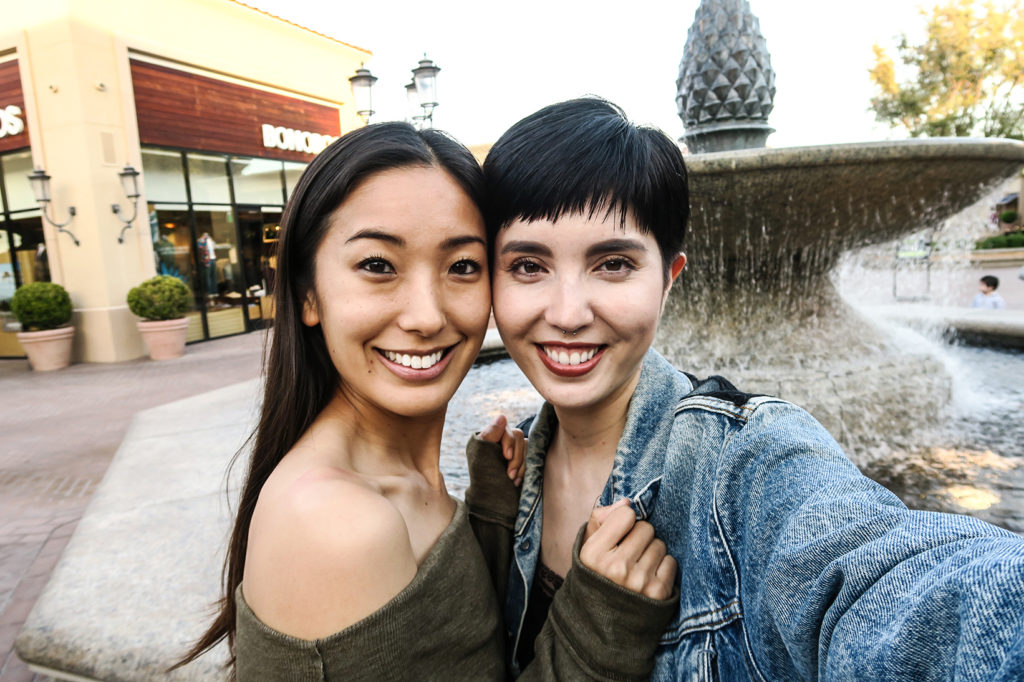 Atomic Creamery is Orange County's newest purveyor of fresh, made-to-order, all-natural liquid nitrogen ice cream. My friend Tina and I stopped by while we were shopping at Fashion Island in Newport Beach. This was actually my first time trying liquid nitrogen ice cream, and I was very pleased with how it tasted! Although the wait is a little longer than most ice cream shops since it is made-to-order, I noticed how my ice cream didn't melt as quickly as regular hand-scooped ice cream. This is pretty ideal for bloggers who want to capture the perfect angle for their ice creams. And it's pretty fun watching the ice cream being made right in front of you!
The Butcher, the Baker, the Cappuccino Maker (L.A.)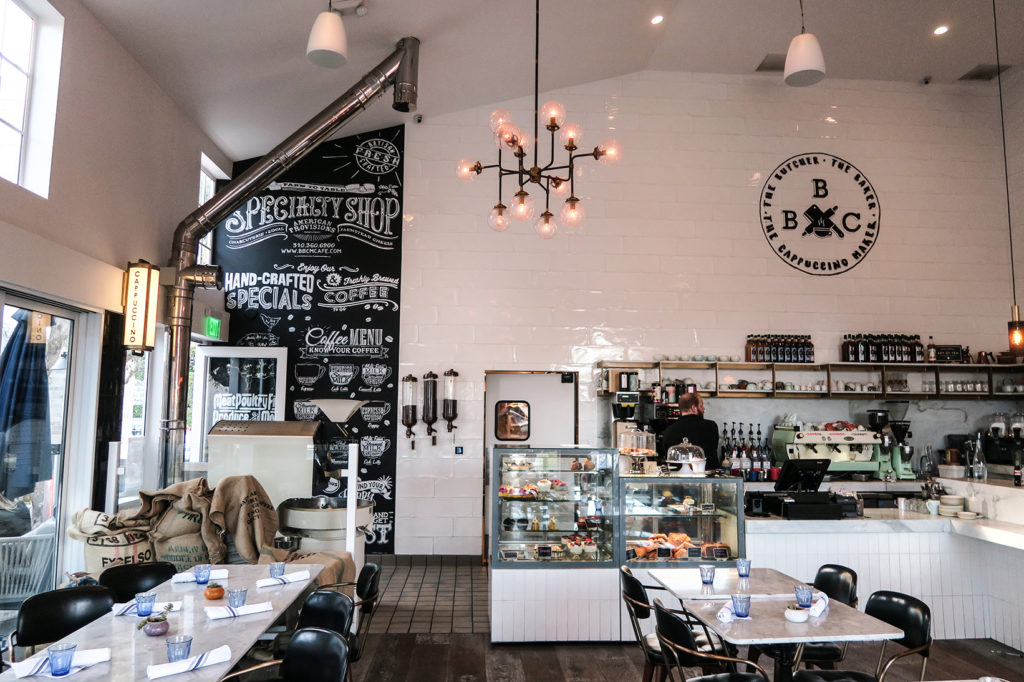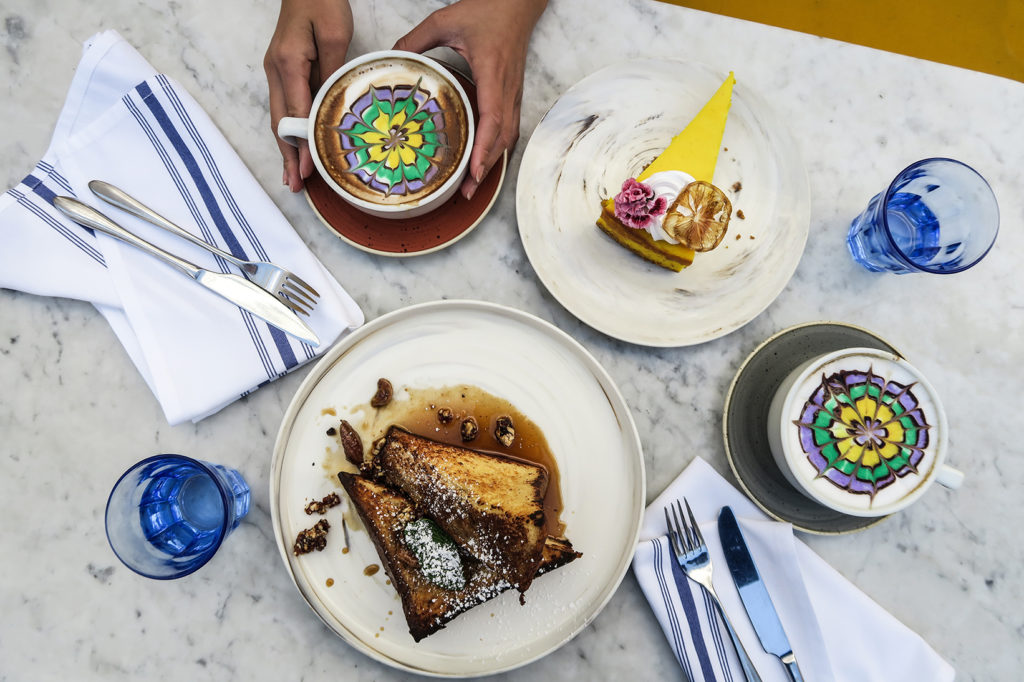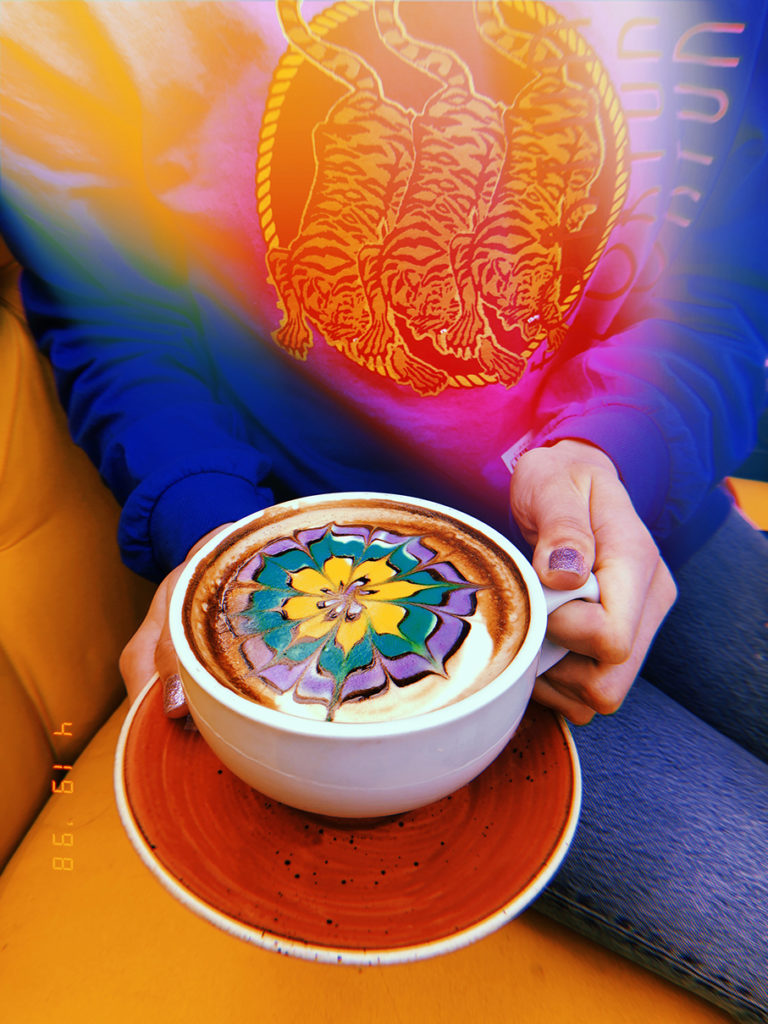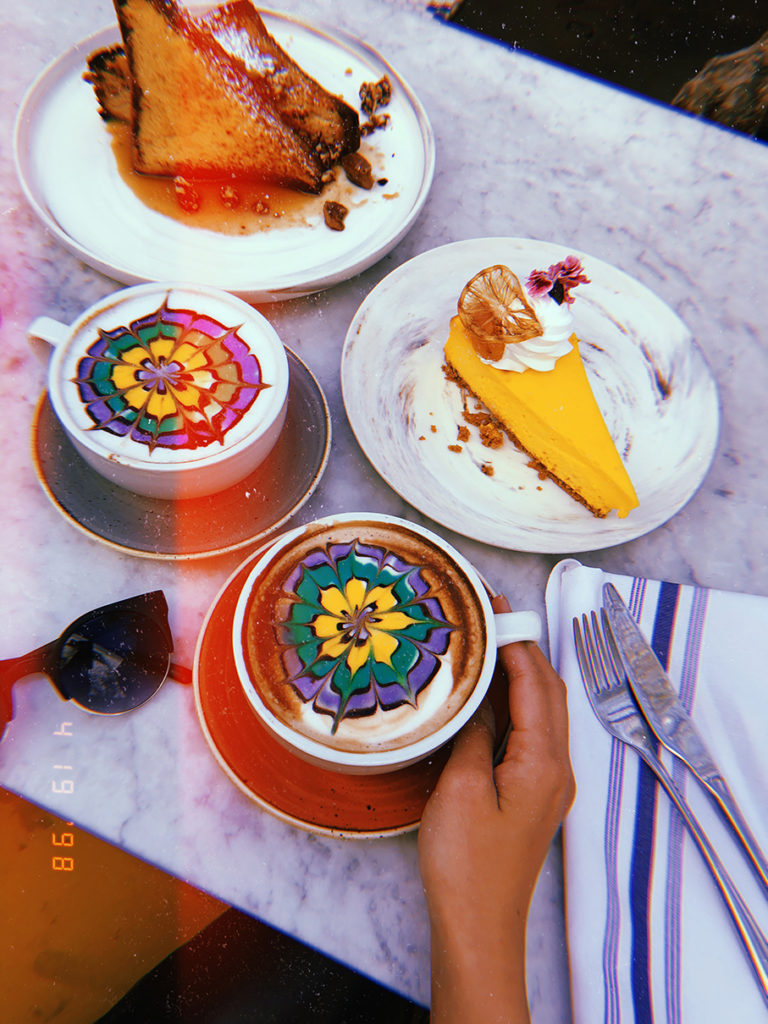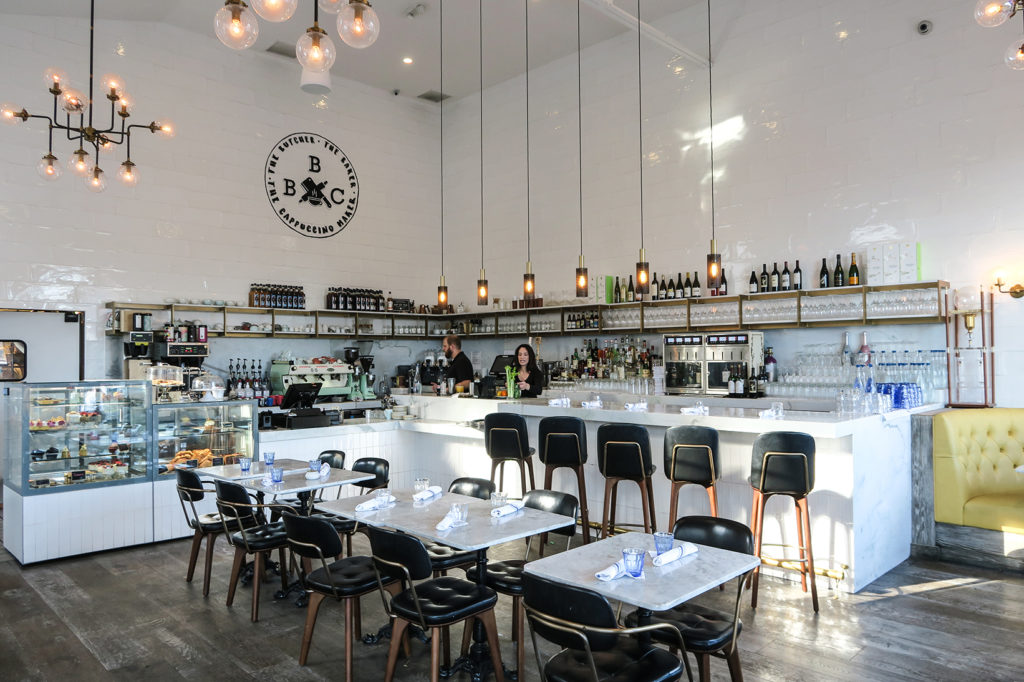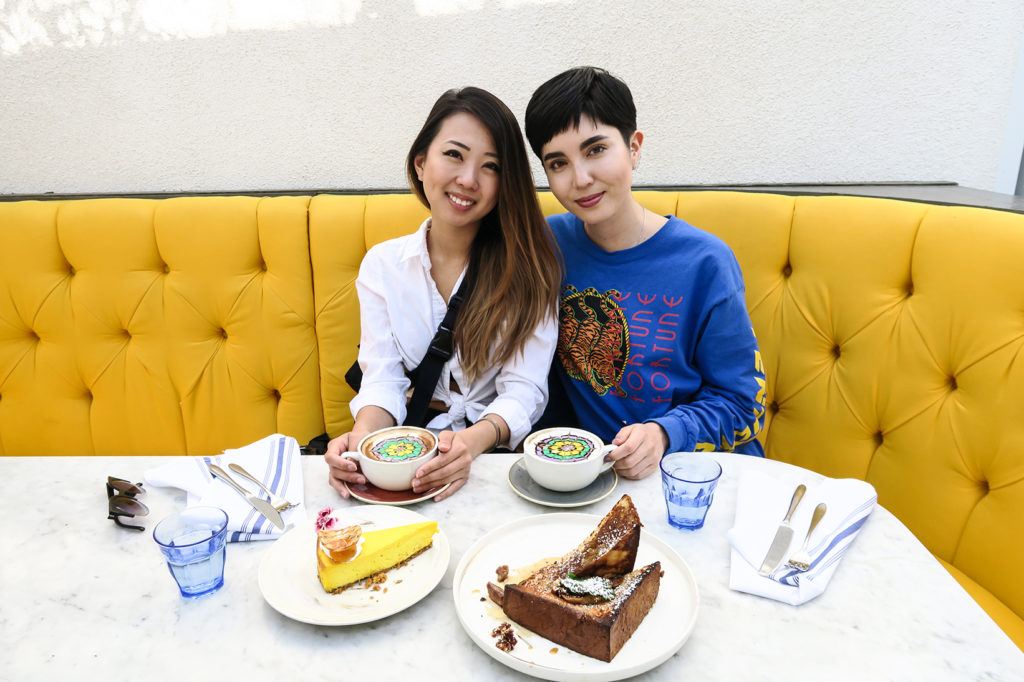 When my friend Jennifer asked me if I'd like to go to "The Butcher, the Baker, the Cappuccino Maker," I confusingly thought she was suggesting three different locations and was asking me to choose one (laughs). It turns out this is the name of one of the most stylish cafes in L.A., popular for brunch and their beautiful rainbow lattes. The drinks and desserts were just so pretty it took Jennifer and I at least 20 minutes to take photos of the food. Next time I plan to stop by for brunch out on their terrace!
この記事の日本語版はコスモポリタンジャパンでご覧下さい!