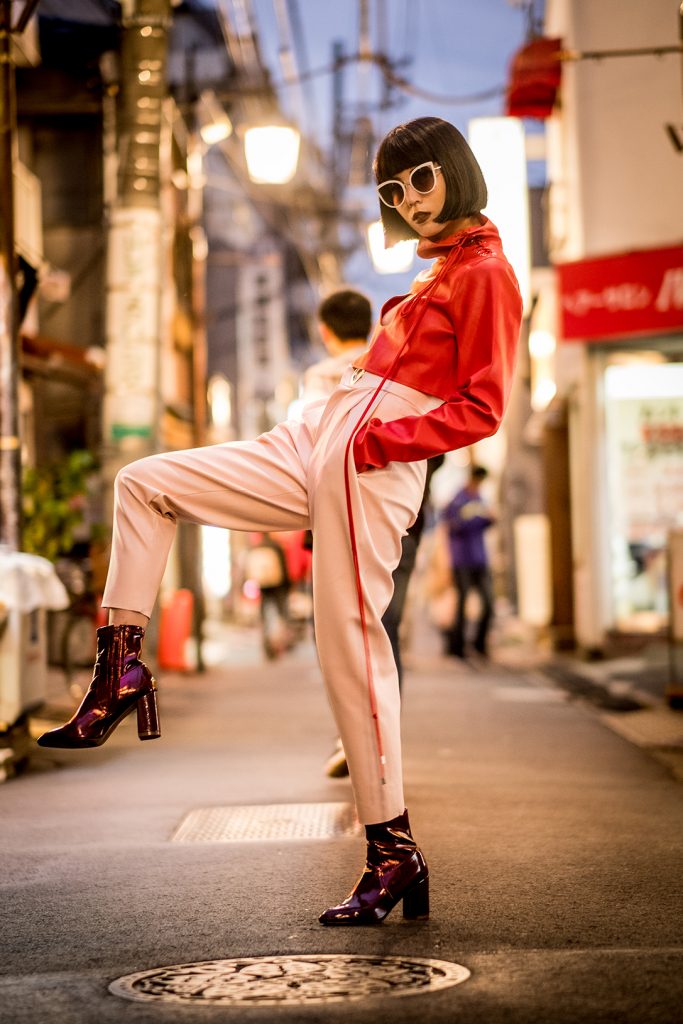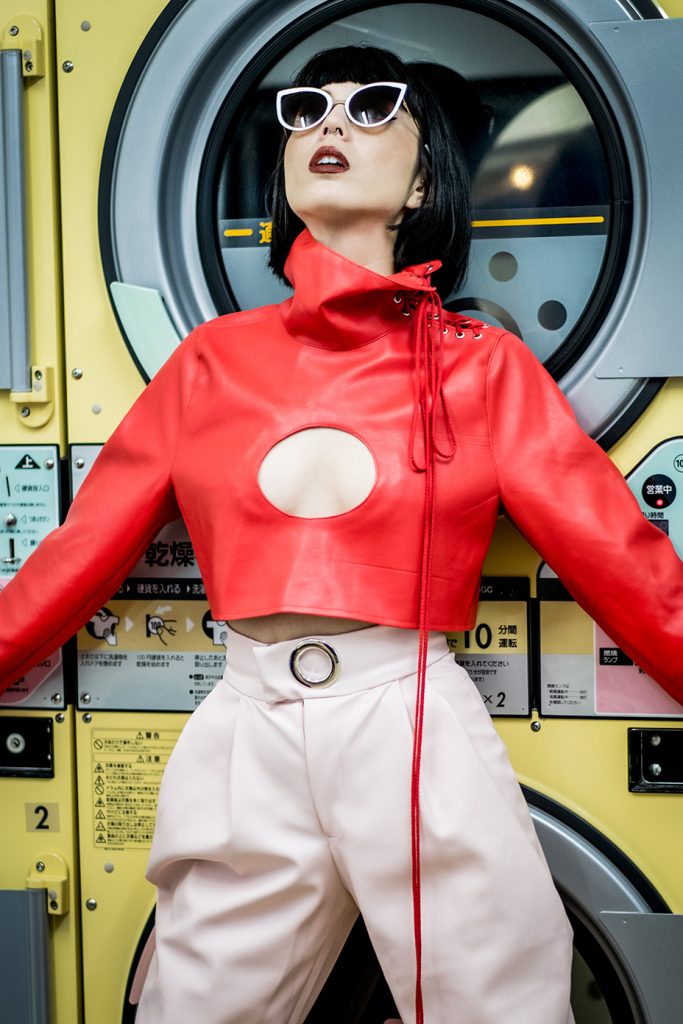 Most of my photo shoots consist of my own styling, but this time, I had the honor of wearing German haute couture by German designer Annabell Johannes. It's not too often I get to wear something this unique, so many thanks for letting me wear this amazing setup! And how lucky were Jens and I to have found this little laundromat while shooting for some variety in this series. The bright lighting did the vivid colors of the outfit some justice.
私のほとんどの撮影は、私物をスタイリングして着用するパターンが多いのですが、今回はドイツ人のデザイナー、アナベル・ヨハネスのオートクチュールを着させていただきました。こんなにユニークなデザインを着ることは滅多にないので、本当に感謝しています!そして、撮影中にたまたま見つけたコインランドリーは、このビビッドな色合いを見せるためにぴったりのロケーションでした。光によって、服の見せ方が全然変わりますね。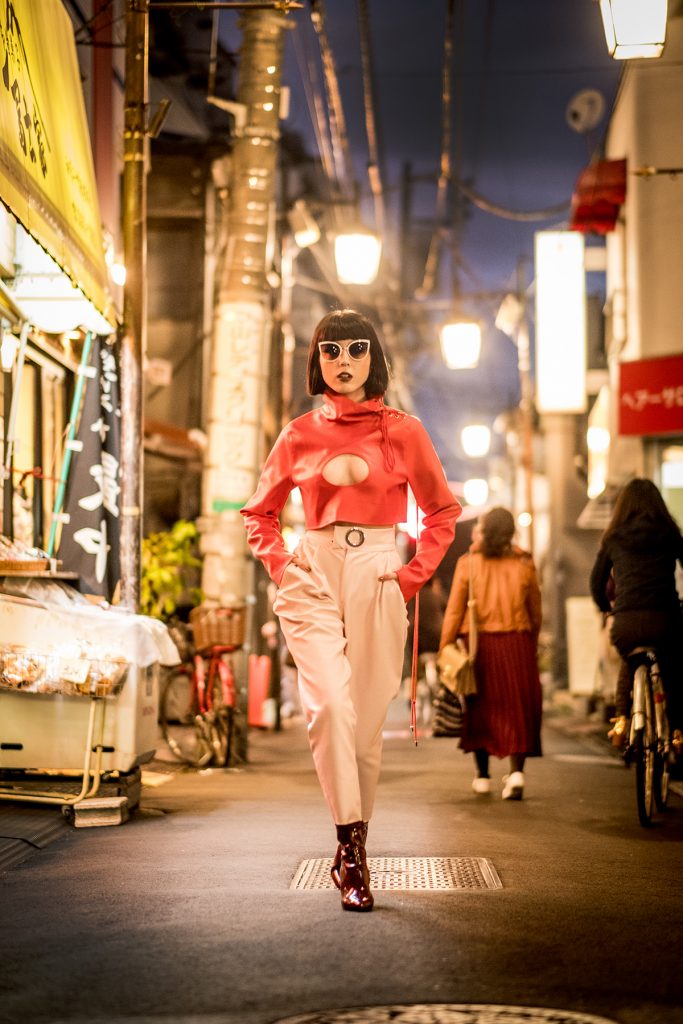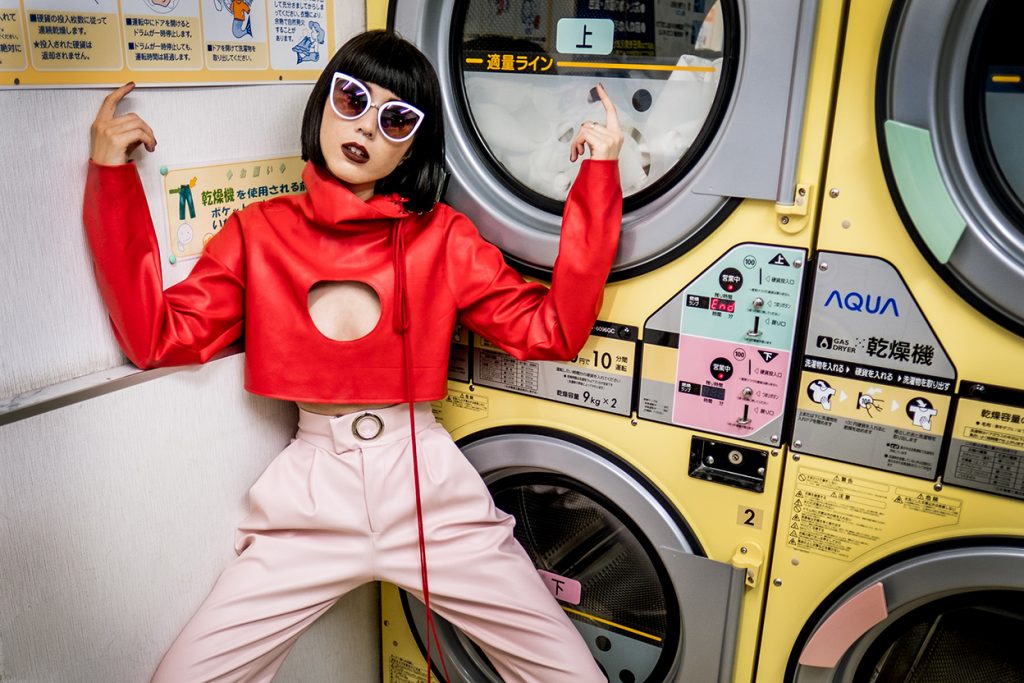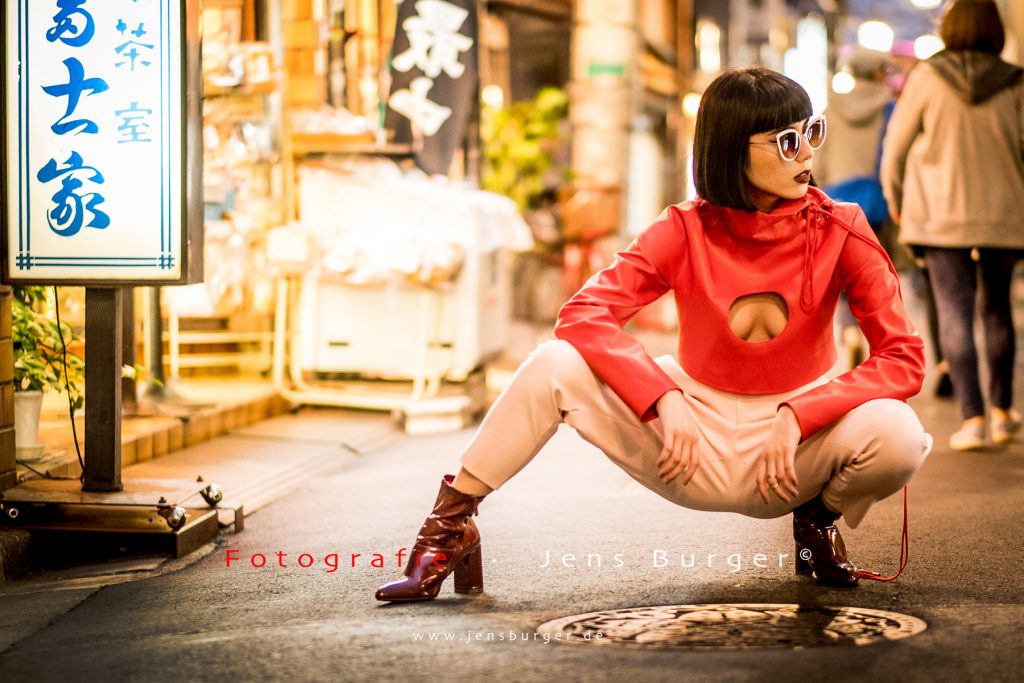 One of the perks of being a model, whether successful or not, is the opportunity to meet many different photographers from all around the world. In my 5 or so years of modeling, I've had the pleasure of meeting and working with photographers traveling from all parts of the world, and sometimes if I'm lucky, I'll reconnect with them a second time. I was able to meet Jens Burger through another photographer I met almost 3 years ago! I'm thankful these photographers still remember and think to connect me with their photographer friends. And it's always an eye-opening experience to see how each photographer's style of shooting, and even learning about them and their country of origin.
モデルとしての一つの利点は、成功しているかどうかに関わらず、色んな国のカメラマンとの出会いだと思います。ここ5年ぐらいモデルをしていますが、今思うと、沢山のカメラマンと撮影をしてきたなと、改めて思いました。そしてたまに、カメラマンと再会して撮影することもあるので、そういう時は嬉しいです。Jensさんも、3年前に出会ったカメラマンが私を覚えてていてくれて紹介してくれたんです!こういう縁があると、本当に感謝するしかないです。新しいカメラマンと撮影をするたびに、そのカメラマンの撮影スタイルや、出身の国の情報を知ることができるので、いつも勉強になります。
Check out more of Jens' photography here, and more of the designer's work here. What do you think of the photography and design?
top and bottom by Annabell Johannes, sunglasses from zeroUV, boots from Public Desire
All photography by Jens Burger